< BACK TO NEWS AND STORIES
National Volunteer Week 2023
April 19, 2023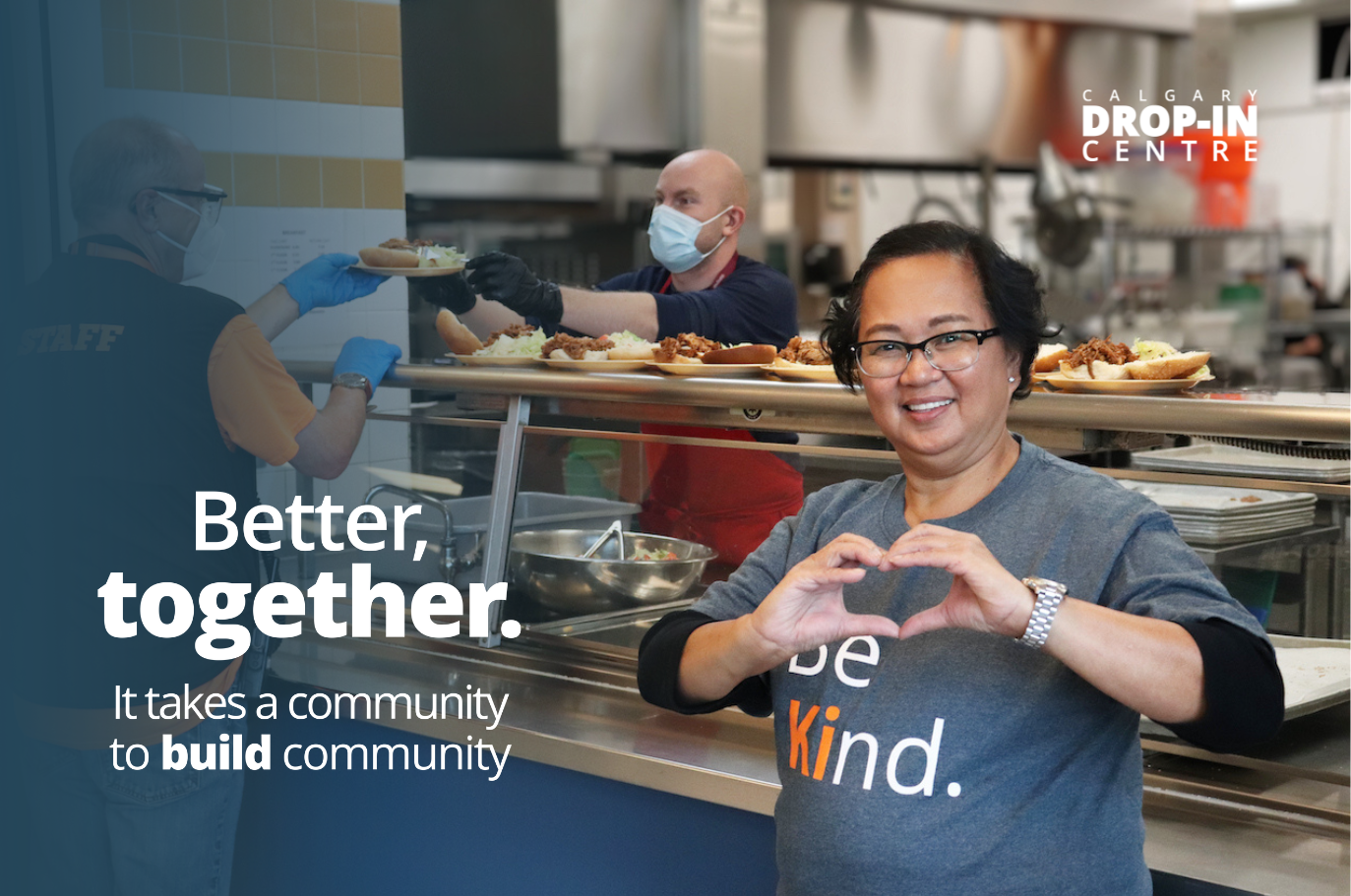 Happy National Volunteer Week!
The DI is proud to say that we are better when we work together as a community; we accomplish so much good when we're united by the desire to help those in need. This belief has inspired us to create our theme for this year's National Volunteer Week: Better Together.
In recognition of this week, we're celebrating the invaluable work of our wonderful volunteers. Last fiscal year, 5,358 volunteers contributed nearly 42,934 volunteer hours across 21 opportunities and helped serve 549,744 meals to support our city's most vulnerable people—what an incredible impact!
Thank you to all those who volunteer their time, talent, and treasure! Volunteering brings us together, strengthening the fabric of our city by sharing our energy to support one another and build a community where everyone can find their home.
We literally could not do this work without you—we truly are Better Together.
If you would like to learn more about volunteering at the DI, please visit calgarydropin.ca/volunteer.