At the Calgary Drop-In Centre, we welcome adults at risk of or experiencing homelessness. Working collaboratively with community partners, we offer a broad spectrum of care including emergency shelter, health programs, and housing options – all geared to help people find their way home.  
Every person's story is as unique as the situation that brings them to our doors. For many, homelessness is the only option when affordable housing is out of reach, or income has been lost due to illness or having to flee an unsafe situation. Often, experiences of trauma, especially in early childhood, leave a lasting impact on a person's mental and physical health. Regardless of what led a person to the DI, our goal is to make their time with us as short as possible. 
Experiencing homelessness and lacking the basic necessities of life leads to disproportionally high rates of health issues, like substance use. As the drug crisis continues to escalate, we have added additional supports including a drug poisoning response program, detox and recovery transition programs, which together provide new pathways to treatment, recovery and ultimately housing.  
Our Mission
We welcome adults at risk of or experiencing homelessness. Working collaboratively, we provide access to a spectrum of care that supports each person's transition to the most independent living possible—including emergency shelter, programs and services, and affordable and supported housing.
Our Vision
A community where everyone can find their home.
Our Values
We are a values-driven agency and we believe in the work that we do.
Kindness
We accept each person's uniqueness with compassion and empathy.
Respect
Our actions honour the rights, differences, and dignity of others.
Wellness
We promote, provide and support holistic wellbeing.
Accountability
 We operate with transparency and integrity in both our relationships and our commitments.
Community
Through collaborative partnerships, we work together as a team, building inclusive communities.
To read more about how our mission, vision, and values shape our strategic plan, please click here.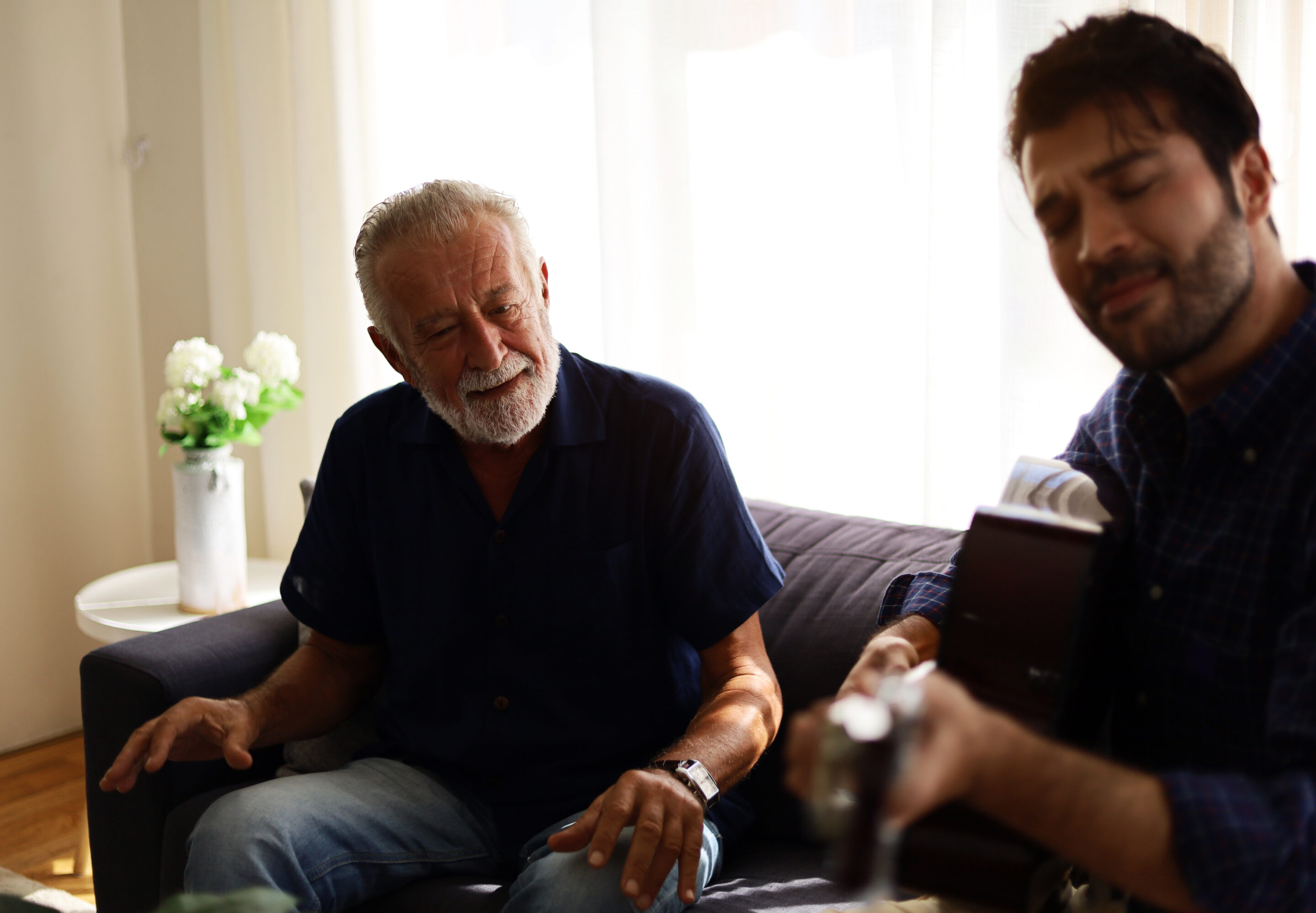 We are a Housing-Focused Shelter
Long known as the "largest shelter in North America," the DI began its transformation to being a housing-focused emergency shelter in 2017-18. Rather than creating a long-term "home" for people in shelter, the agency invested in new programs and trained housing specialists to help people exit homelessness and find their way home.
By thinking of shelter as a temporary point in time and by working one-on-one with people to address their unique barriers to housing, we have become devoted to ending homelessness.
Since 2017, we have had more than 2,300 housing outcomes.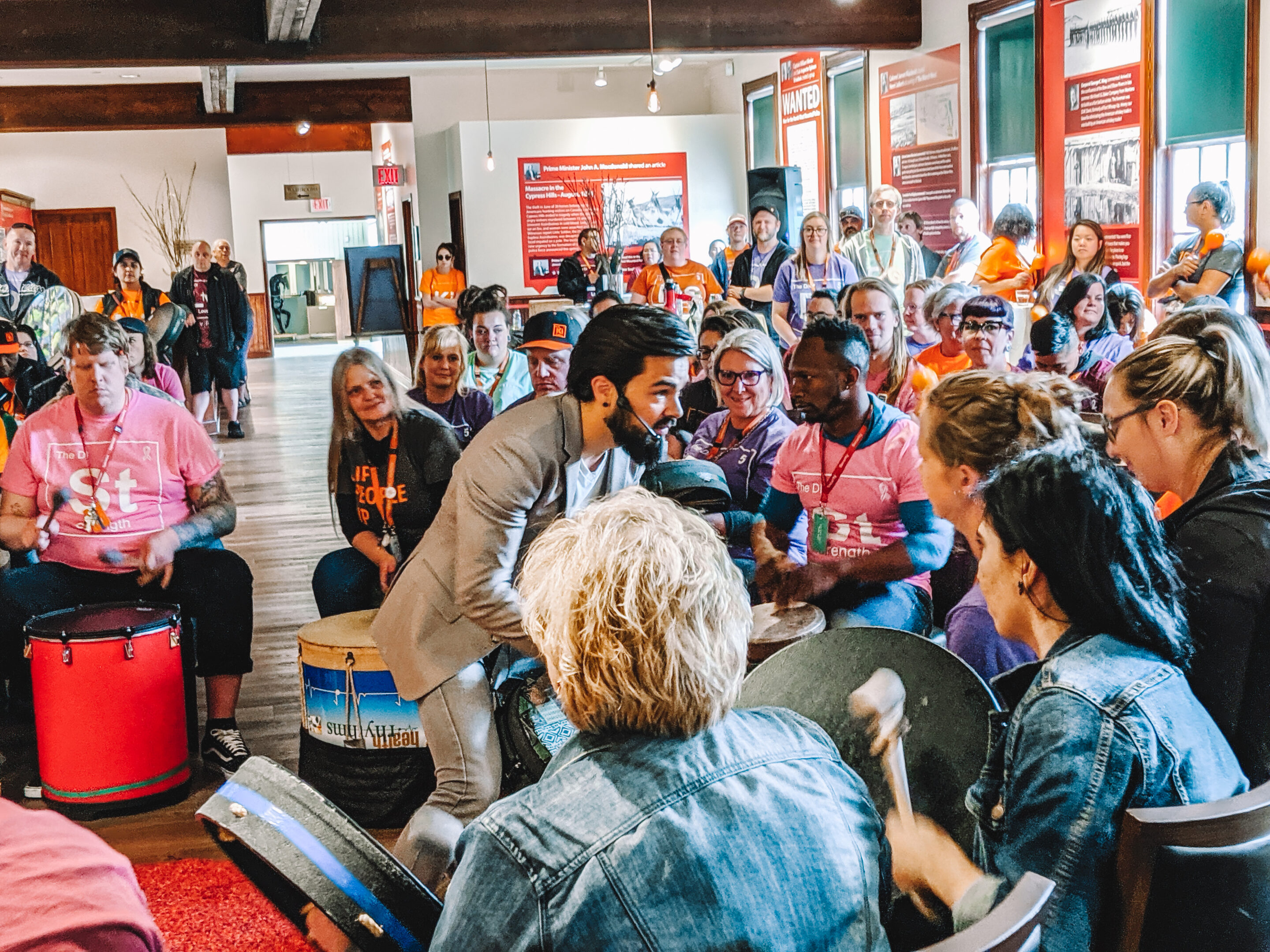 We are a Diverse and Values-driven Team
The DI is more than a workplace – employees invest their time at the DI because they're passionate about working with Calgary's most vulnerable people. In return, the DI strives to be an employer of choice.
Free Goods Program & Donation Centre

The Calgary Free Goods Program provides low and no-income Calgarians with the essential items they need to make a house a home – at zero cost. It is because of generous Calgarians who donate their household goods that we are able to provide free furniture, kitchenware, computers, mobile phones, small appliances, books, and more.
The Free Goods Program is by appointment only and based on eligibility.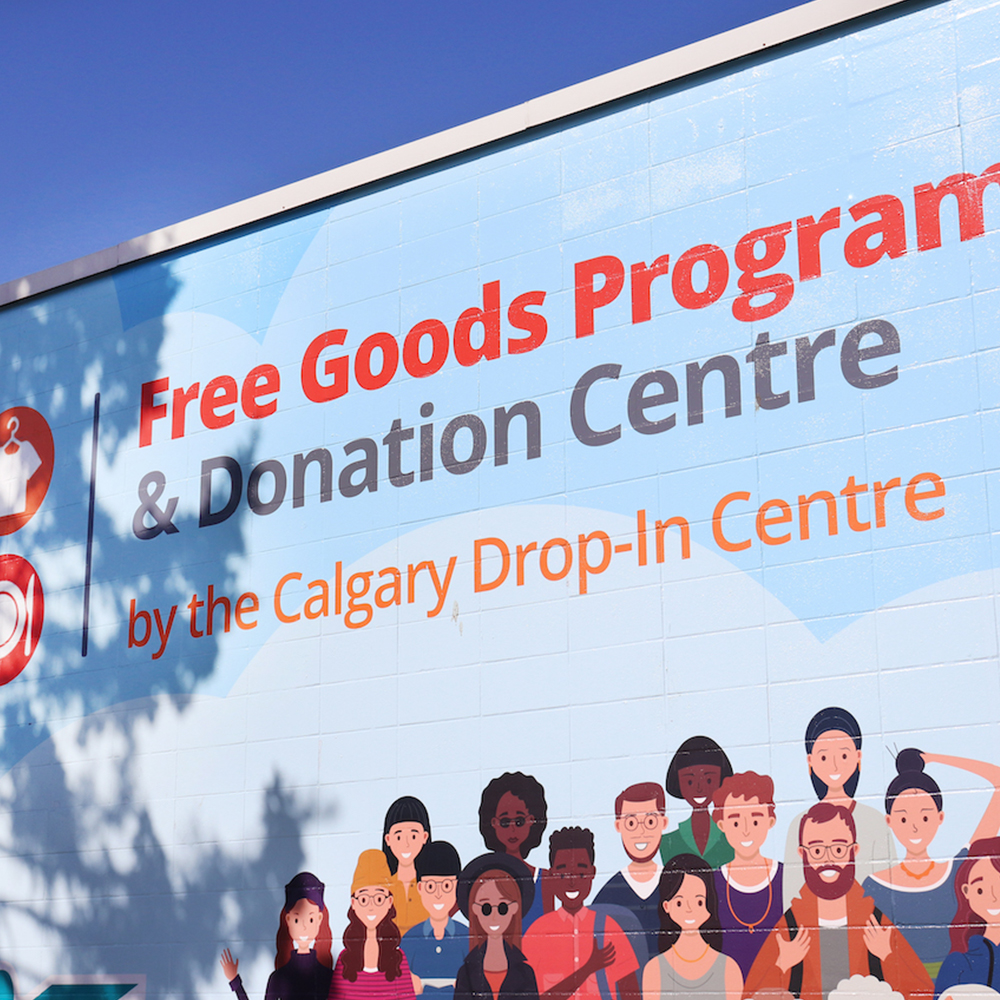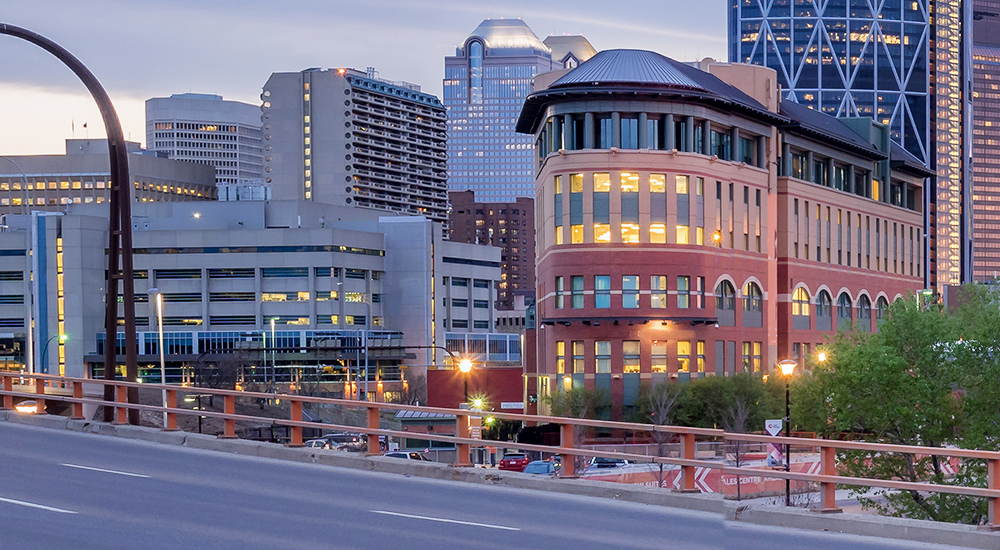 Take a Virtual Tour
Take a virtual tour of our 6-story main shelter building. On this tour, you'll see our kitchen, cafeteria, sleeping quarters, and more.