< BACK TO NEWS AND STORIES
Greenview Rise Community Garden: Growing Plants and Building Community
November 8, 2023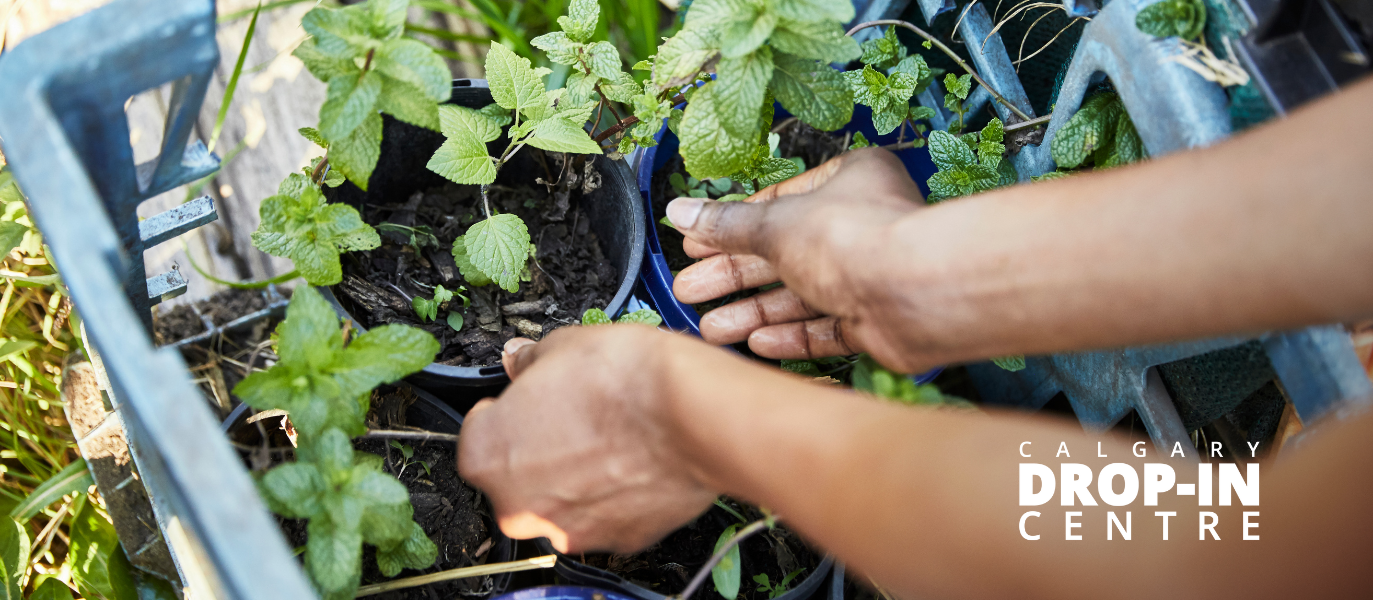 By Erin N., Senior Coordinator for Affordable Housing at the Calgary Drop-In Centre
Located at one of the DI's residential housing units in Northwest Calgary, Greenview Rise Community Garden is a creative space for community members who have exited homelessness to engage in their varying gardening abilities.
With the support of Colin and Jimmy from Golden Acres Home & Garden, residents of Greenview Rise (GVR) were able to able to enjoy an educational session on gardening, learning such things as how to attract different pollinators into the garden and how often gardeners should be fertilizing their plants.
Using what they learned, residents of GVR were able to put their new skills into practice in their own community garden, which is now in its third growing year. Residents could choose what they planted in their gardening plots, and a mixture of herbs, vegetables, berries, and flowers was available.
One resident said, "I saw a lot of happy faces gardening today for the first time ever . . . it creates a sense of ownership, pride, and accomplishment. I had a wonderful time interacting with the garden folks, and it means residents joining and relating to our new shared hobby."
Thanks to Colin and Golden Acres for their continuing support and hosting this great event! If you'd like to hear more about this community initiative, we invite you to listen to a discussion between The Helpful Gardeners Podcast hosts and me. We discuss the project in detail during the podcast and dive into other fun gardening stories. You can listen to it here.
As we end this growing season, we look forward to seeing what residents harvest and how they incorporate them into their cooking.
Author's Bio
Erin N. is the Senior Coordinator for Affordable Housing at the Calgary Drop-In Centre and has been in the sector for over 15 years, serving those experiencing homelessness. She has a personal interest in gardening, considering it a part of her self-care routine.