Tenant Responsibilities
Both you and your landlord will have different responsibilities for a happy and healthy relationship. As a tenant, some of these requirements are:
Pay the rent as required by the tenancy agreement.
Look after the rental unit, keep it clean, and not damage it or the common areas of the property.
Avoid anything illegal in the rental unit or common areas of the property.
Do not change the locks without permission from the landlord.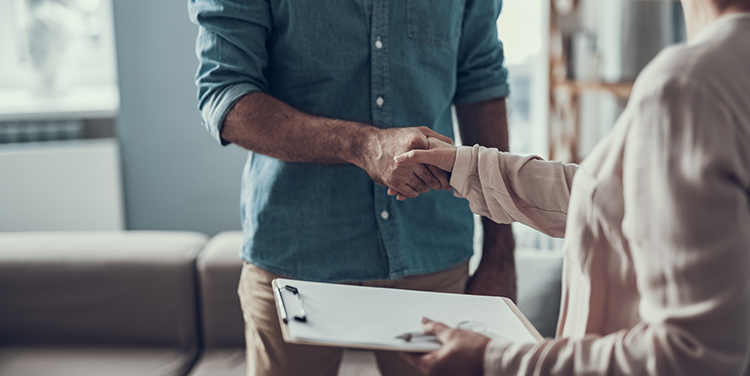 What to Look for in a Lease
Your lease is the most important document between you and your landlord. It should have all the details of your tenancy, from your name and information to the rent amount to how maintenance is handled.
Here is a list of what your lease should include:
Names of all the people who are living in the rental unit (i.e. apartment, house, basement suite)
Name and contact information of the landlord
Amount of rent, when it is due, how it is to be paid and to whom
Any additional fees (late rent fee, pet fee, key fee, etc.)
Which utilities are included and what is not included
Access Resources
You never have to be on your own when you become a tenant. You can find online resources like Alberta's Information For Tenants, which includes tools like sample cleaning lists to make your time as a tenant as smooth as possible. There are supports for you every step of the way.
Get it in Writing
Make sure you document all communications with your landlord and have written confirmation between the two of you. This applies to leases, repair requests and agreements, potential rent increases, and general notices. This includes getting a receipt when you pay your rent.
Make it a Home
Our Free Goods Program may be able to support you by providing you with free furniture, cookware, and more. If you're a DI client, apply below. If you're not a DI client, you will require a referral. Due to limited stock, only eligible applicants will qualify.