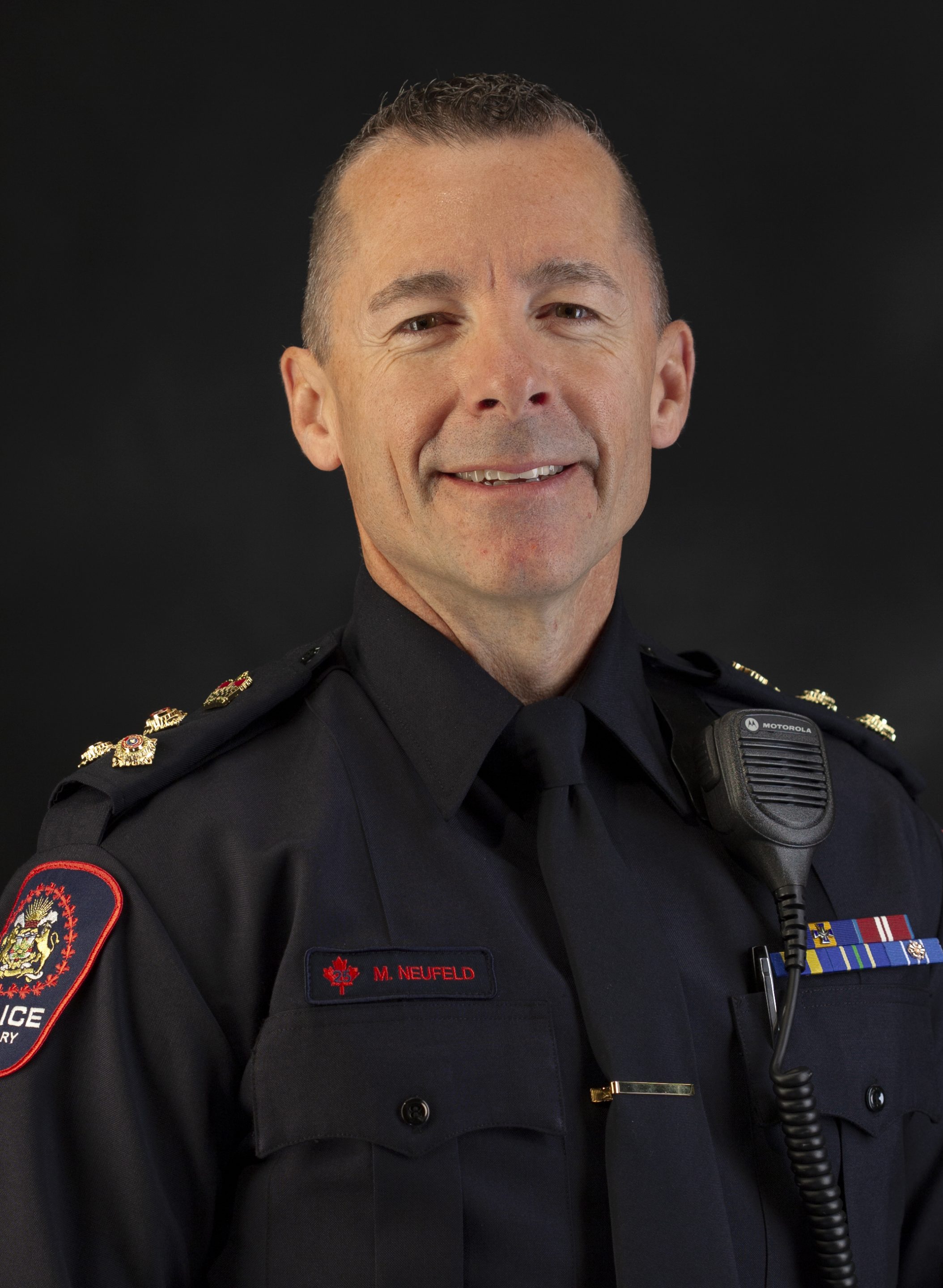 Mark Neufeld
Director
Chief Constable Neufeld believes strongly in providing top-quality police service to the community through professionalism, innovation, and inclusive leadership that is supportive of employees.
Neufeld joined the Calgary Police Service in 2019 after serving for two years as the Chief of the Camrose Police Service, a smaller community that gave him the opportunity to build strong partnerships with staff and residents to improve quality of life in the city.
Neufeld is currently a member of the Canadian Association of Chiefs of Police board of directors and the Canadian Police Knowledge Network. He also sits on boards for the Burns Memorial Fund and Calgary Police Foundation. He completed a master's in criminology and police management at the University of Cambridge and the CACP Executive Global Studies program, where he studied international approaches to cybercrime.
Neufeld began his policing career in 1992 with the Vancouver Police Department. One year later, the illness of a parent brought him to the Edmonton Police Service, where he spent time as a frontline patrol officer and gained experience in undercover operations, incident command, crisis negotiation and as a member of the EPS Public Order Unit. Through his career with EPS, Neufeld was promoted through to the rank of Superintendent and spent time in the Criminal Investigations Division, Operational Policy, the Intelligence Section, Professional Standards and Human Resources. He also completed two secondments with the Alberta Serious Incident Response Team (ASIRT), including one as Director of Investigations.
Neufeld was invested as a member of the Order of Merit of the Police Forces in 2014. He is also the recipient of the Queen's Diamond Jubilee Medal, the Police Exemplary Service Medal, and the Alberta Law Enforcement Long Service Medal.