Donate to the Free Goods Program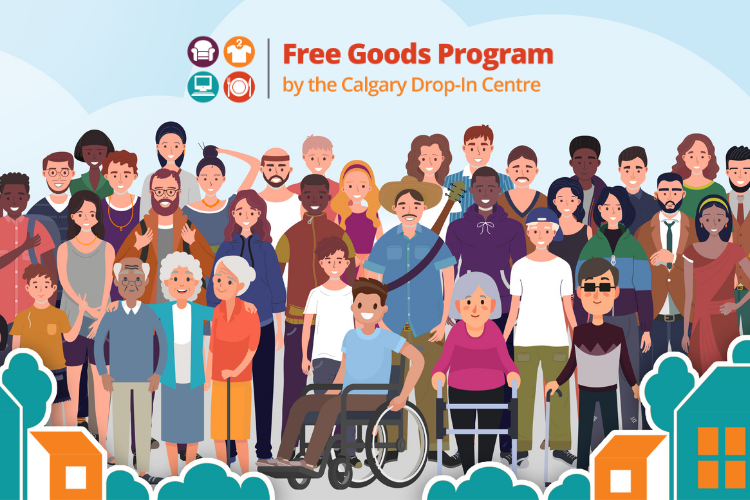 With spring upon us, many Calgarians are cleaning out their homes!
If you're in the same boat and have goods to donate, please consider giving to the Free Goods Program.
Proudly funded by the Calgary Homeless Foundation, the Free Goods Program provides lightly used goods, like furniture, kitchenware, clothing, computers, mobile phones, small appliances, books, and more, to low- and no-income Calgarians who are building a life for themselves and their family. Everyone deserves a home of their own and we are proud to help people in achieving this.
The Program offers flexible solutions to deliver items to people's homes, as the cost of movers and access to a vehicle can often be a barrier for those wanting to take items home.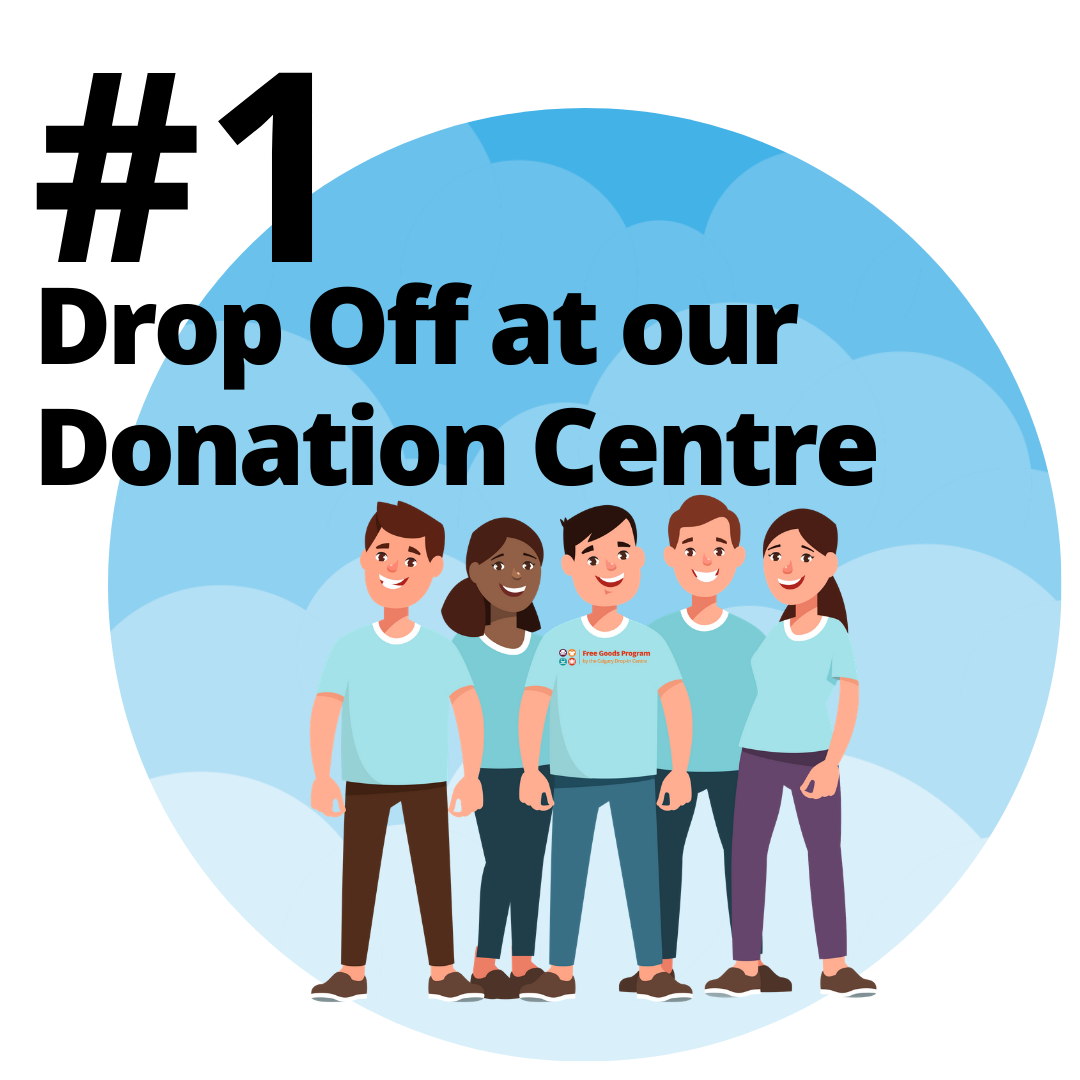 Run out of our Donation Centre, the program has capacity for items of all sizes, and we can accept items shipped or donated in person. We accept all clean and usable household items, furniture, cookware, clothing, and hygiene items.
Donation Centre drop off location and hours are below:
Phone: 403-264-0856
Address: 3640 11a Street NE (map)
Hours:
Monday-Friday: 8:00 a.m. – 5:30 p.m.
Saturday-Sunday: 9:00 a.m. – 5:30 p.m.
Closed for statutory holidays.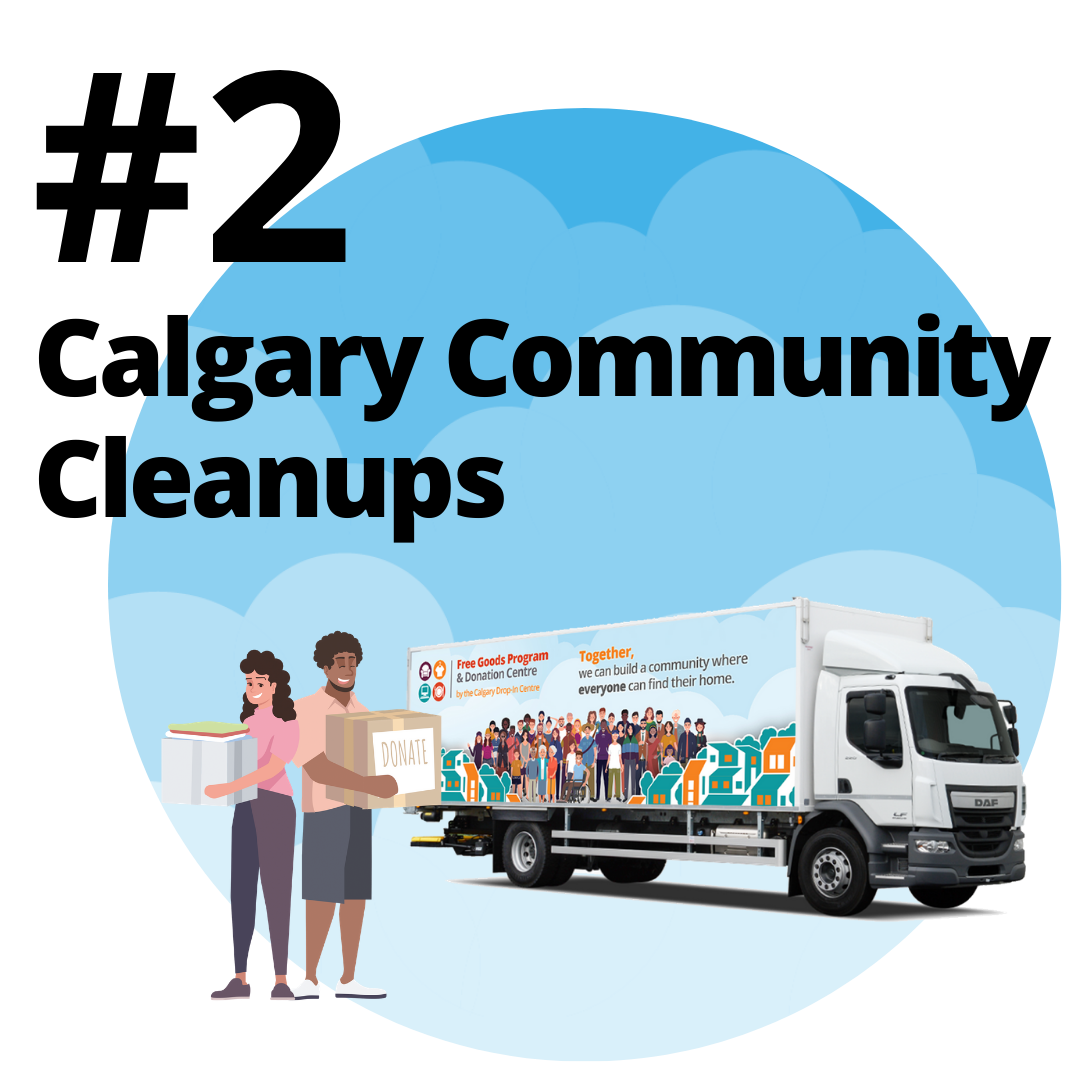 Program staff and volunteers will be at the below City of Calgary Community Cleanup events with a truck. Our crew will accept your gently used items for our Free Goods Program which provides low- and no-income Calgarians with the essential items they need to make a house a home – at zero cost. Please join us and bring your items!
Please note that this schedule is subject to change due to the availability of volunteers, COVID-19, and inclement weather. Please check the below schedule to confirm details before attending a Cleanup. We will update this page regularly.
Calgary Community Cleanup details are below:
Our Greatest Needs
The Calgary Drop-In Centre will accept any of the below items that are in good condition. Please review the list before planning to drop off your items at a Community Cleanup!
Furniture (beds, dressers, kitchen tables and chairs, couches, desks, shelving units, TV's and more).
Household Goods (kitchenware, cookware, microwaves, small appliances, can openers, vacuums, bedding, linen, towels, and other items that make a house a home).
Clothing (lightly used clothing – from business to casual, outerwear, footwear, and other essentials).
Computers (working and non-working computers, tablets, monitors, keyboards, mice, cords, and other technology – we will recycle non-working electronics for you).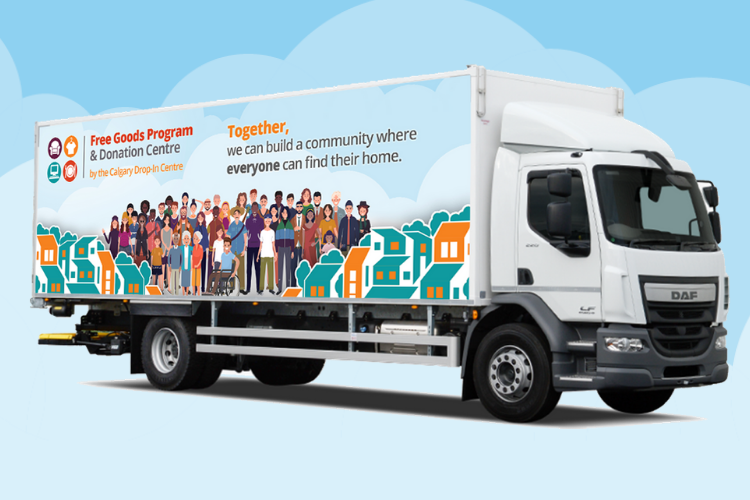 What to Expect?
When you arrive at the Community Cleanup, look for "Free Goods Program" staff, tent, or truck, and ask a volunteer or staff where you can donate items to the Calgary Drop-In Centre (the DI) or the Free Goods Program. We will have staff onsite to support you.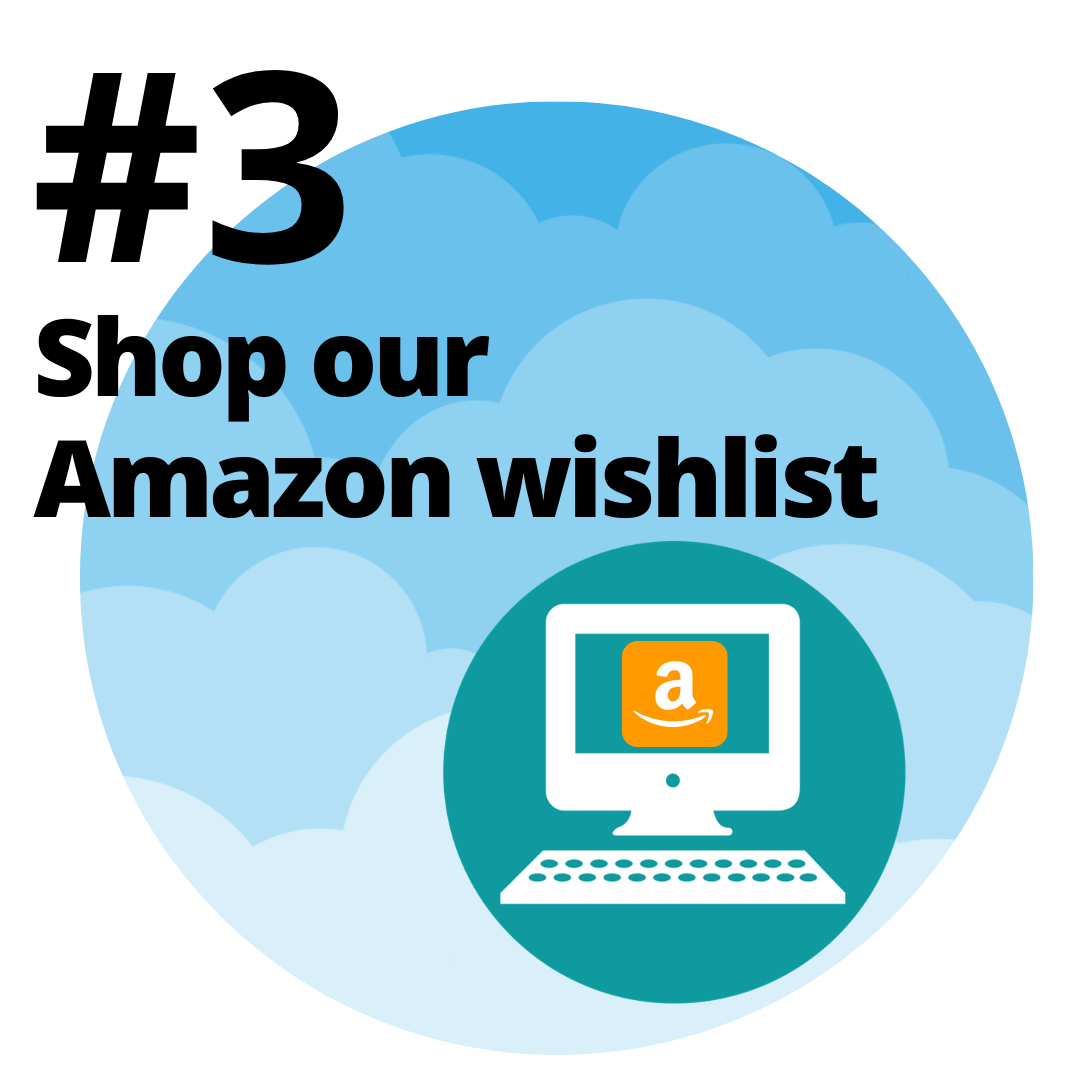 Another way you can support is by buying items from our Amazon Wishlist, which is comprised of our greatest needs items to help us best serve Calgary's most vulnerable.
Please mail or deliver purchased items to:
Donation Centre
Phone: 403-264-0856
Address: 3640 11a Street NE (map)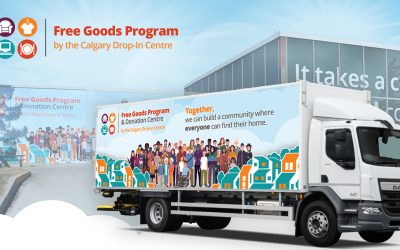 Spring has sprung, and many fortunate Calgarians who have a home to call their own are housekeeping and letting go of old items. If you are in the same boat and have items (like furniture,...
read more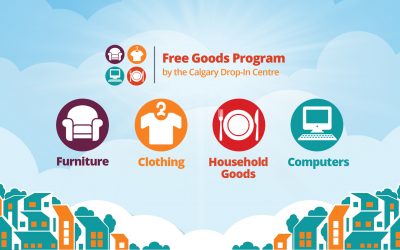 We, at the Calgary Drop-In Centre (the DI), are more than an emergency shelter. We provide essential care as well as health services, employment training, and housing supports to people who need...
read more