Helping Alberta Initiative
December 1, 2020
It is officially the season of giving, and The Helping Alberta Initiative has really stepped up to the plate! Launched in March 2020 to raise much needed PPE to protect those serving our most vulnerable populations, Helping Alberta is setting a strong example of what it means to be a great community member. So far, in 2020 alone, they have sourced and donated the following extremely valuable items to the DI:
• Face Shields: 290
• Medical Masks: 600
• KN95 Masks: 5,500
• Gloves: 25,000
• Hand Sanitizer: 20 bottles (305 litres)
• Medical Gowns: 50
"Thank you to the hundreds of volunteers and donors who stepped up to support our frontline workers during the COVID-19 pandemic. The Helping Alberta team is grateful for our non-profit organizations, such as the Calgary Drop-In Centre. Being able to help keep the DI's teams and clients safe during one of society's most challenging times has been both a humbling and important initiative to all of us at Helping Alberta."
Co-founder and executive director of The Helping Alberta Initiative, Melissa LaMothe
Thank you to the Helping Alberta team for making a huge difference to Calgary's most vulnerable people.
Calgary Flames Foundation
August 25, 2020
This past year, we've faced several unexpected challenges. From cold snaps to a global pandemic, the Calgary Flames Foundation has set a strong example of what it means to be a neighbour.
In January 2020, the Calgary Flames Foundation donated hundreds of brand new winter boots and other winter necessities. Then, early on during the pandemic, they also included us in their generous community investment of $1.5 million.
Thank you, Calgary Flames Foundation for making such a huge difference to Calgary's most vulnerable people.
Mealshare

May 12, 2020
Not only does Mealshare sponsor many meals for many hungry guests, but they also partner with many other restaurants who in turn also come and volunteer their time at the DI. In 6 years, Mealshare has contributed more than $379,263.85.
"We're committed to creating a world where it's easier to share with those in need, and every child and youth is fed as a result. And, we won't stop until that's happened."
To help support the DI, visit mealshare.ca to find a Mealshare partner restaurant in your area and fight hunger with hunger.
Thank you to all of our generous supporters during COVID-19.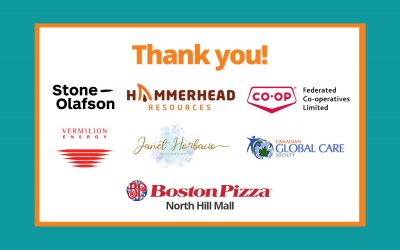 COVID-19 has changed everything. Yet, one constant has been the DI being fueled by kindness. During this pandemic, incredible support has been shown to us on behalf of our donors and supporters. We wanted to share a special thank you to some of our large-scale...