< BACK TO NEWS AND STORIES
Volunteers: the value of one, the power of many
April 21, 2021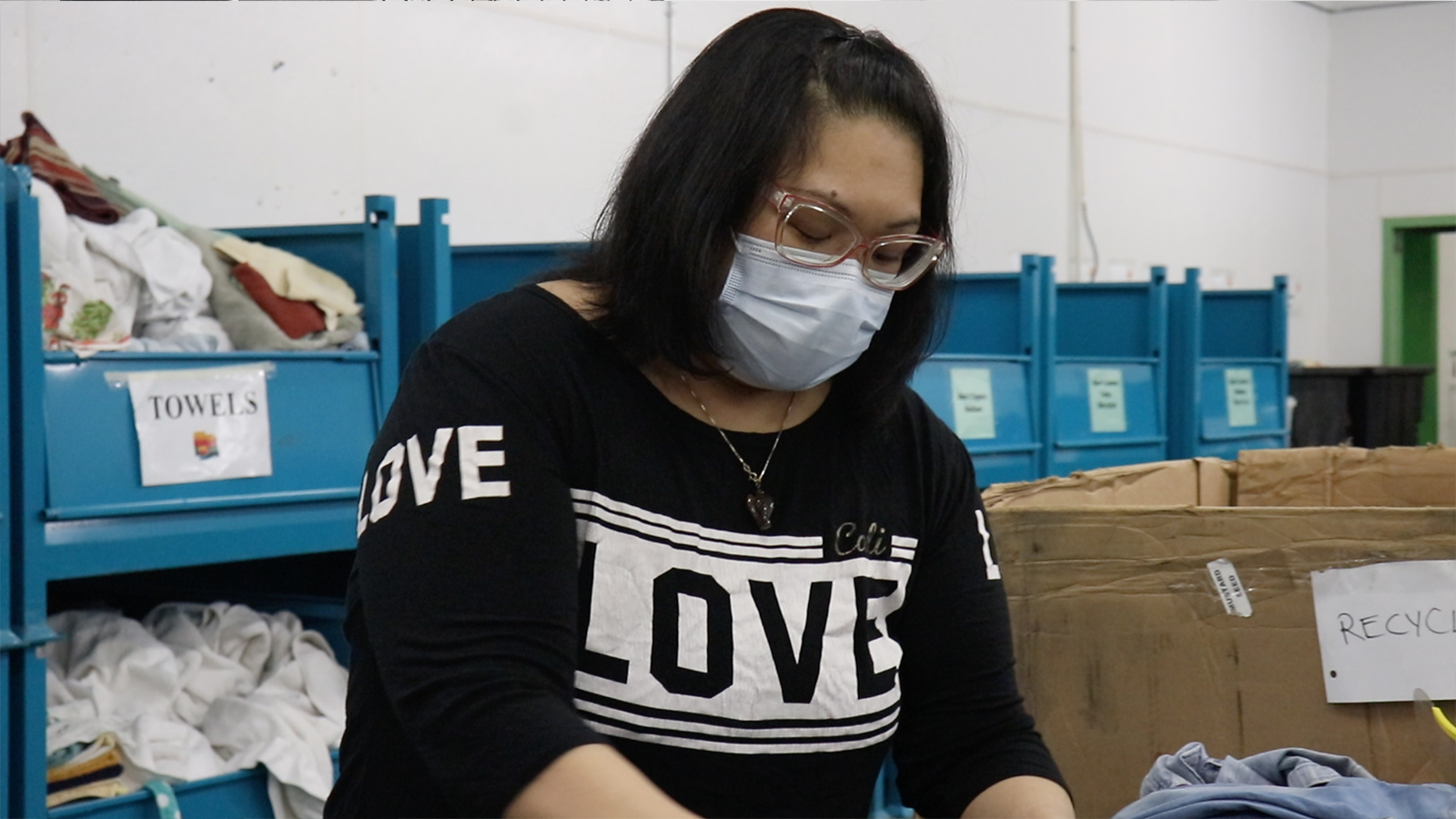 "The Value of One, The Power of Many" is the theme for this year's National Volunteer Week, and it perfectly reflects how volunteers so significantly impact agencies like ours.
COVID-19 has brought many changes to all of us, but one thing that has remained consistent throughout is good people and the community sharing kindness.
Although our volunteer opportunities have been reduced, we still have dedicated volunteers who support us day in and day out. One of the programs that have continued with the steady support of volunteers is our Free Goods Program. Run out of the Donation Centre, this program helps ensure that Calgarians in need can have all the household items that make a house a home.
The entire DI family thanks you for the significant impact you make, including our very own Dawn, who has a lovely message to share in the video below.