< BACK TO NEWS AND STORIES
Charity Intelligence Canada names Calgary Drop-In Centre Top 5 Impact Charity in Calgary
November 19, 2020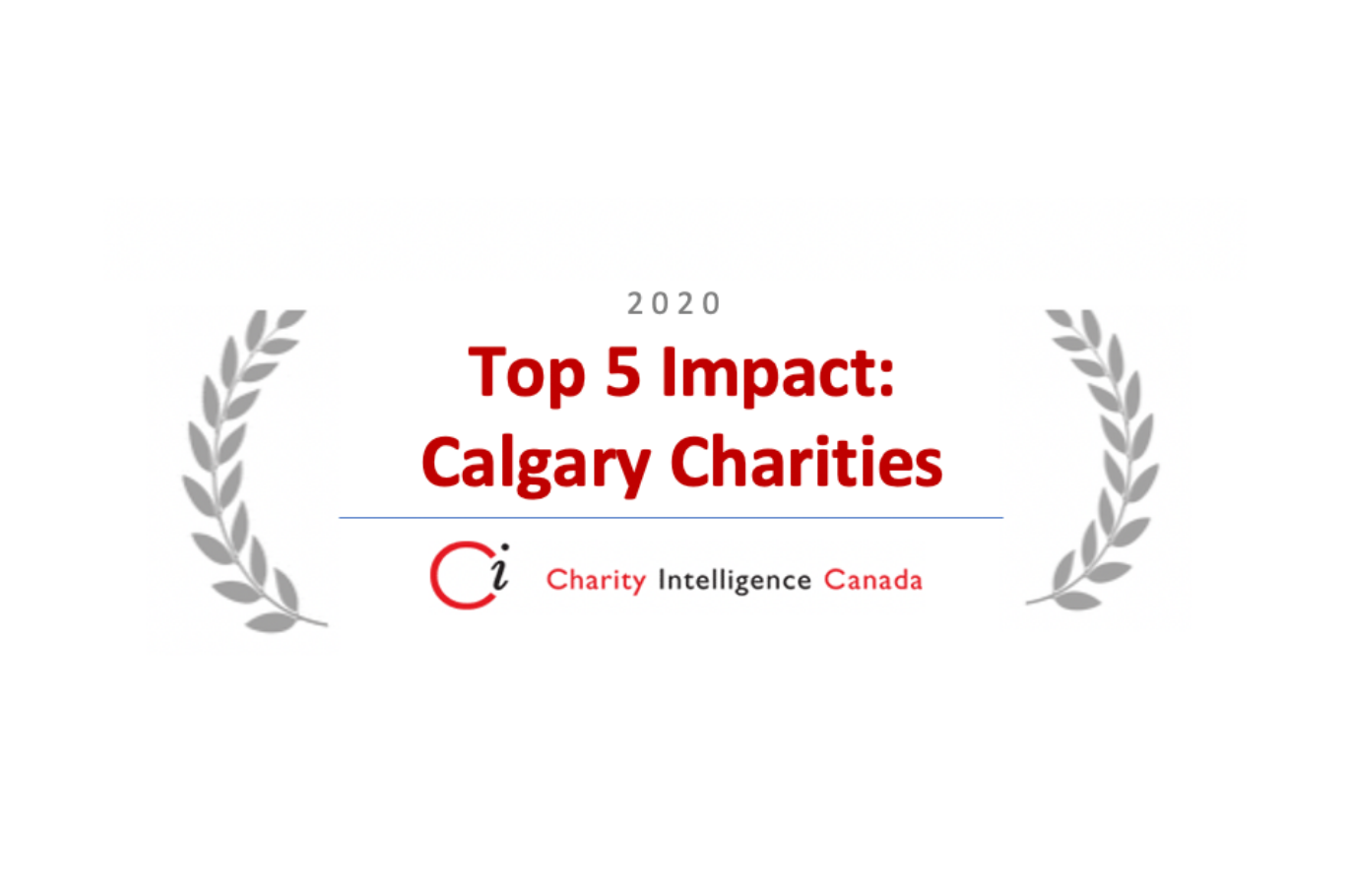 The Calgary Drop-In Centre thanks Charity Intelligence for recognizing the 59-year-old organization as a Top 5 Impact Charity in Calgary.
"We have all worked really hard to be good stewards of our funds while maximizing the support we offer to Calgary's most vulnerable people," says Sandra Clarkson, Calgary Drop-In Centre executive director. "This isn't just a testament to the work that is done by the DI and all of its staff, but the entire homeless-serving sector with whom the DI collaborates."
According to Charity Intelligence Canada, the Top Impact Charities are determined by a combination of five metrics: donor reporting, financial transparency, funding need, cents to the cause, and demonstrated impact. To measure demonstrated impact, one guiding question is used: for every dollar donated, what's the measurable return?
Charity Intelligence Canada reported that 81% of every dollar donated to the DI went to the cause, and that plays a large part as to why the DI was given a five-star rating overall, letting Calgarians know that their donations are having meaningful results.
Already rated as one of the Top 100 Charities in Canada for 2020, the DI has now been recognized as a Top 5 Impact Charity within Calgary, alongside the Calgary Food Bank, CUPS Calgary Society, Elizabeth Fry Society of Calgary, and the Fresh Start Recovery Centre.
"Calgarians recognize how important it is to support our city's homeless population. As we head into the cold-weather and holiday seasons, we continue to work with our sector peers in getting people affordable housing that's the right fit for their individual situations. We appreciate the nod that we are headed in the right direction," says Clarkson.
To learn more about the Calgary Drop-In Centre, what they do and how you can get involved, visit calgarydropin.ca/give 
About the Calgary Drop-In Centre:  
The Calgary Drop-In Centre (the DI) is more than an emergency shelter. We provide essential care as well as health services, employment training, and housing supports to people who need help. Our programs and services connect people to permanent housing that meets their individual needs.
Rooted in community and fueled by kindness, the DI proudly serves as part of the homeless-serving system of care. For more information on how to volunteer, donate or otherwise make an impact, visit www.calgarydropin.ca.
About Charity Intelligence:
Charity Intelligence researches Canadian charities for donors. Charity Intelligence's reports and ratings help Canadians give confidently. With greater confidence, people say they gave 32% more money. Charity Intelligence reviews and rates over 800 Canadian charities and provides in-depth reports on philanthropic sectors like Canada's environment, cancer research, and homelessness. Today, over 430,000 users come to Charity Intelligence's website  (www.charityintelligence.ca) as a go-to trusted source for information on Canadian charities. Through rigorous and independent research, Charity Intelligence helps donors be informed and give intelligently. Charity Intelligence aims to assist Canada's dynamic sector to be more transparent, accountable and focused on results.