< BACK TO NEWS AND STORIES
National Truth and Reconciliation Day 2023 – Orange Shirt Day
September 27, 2023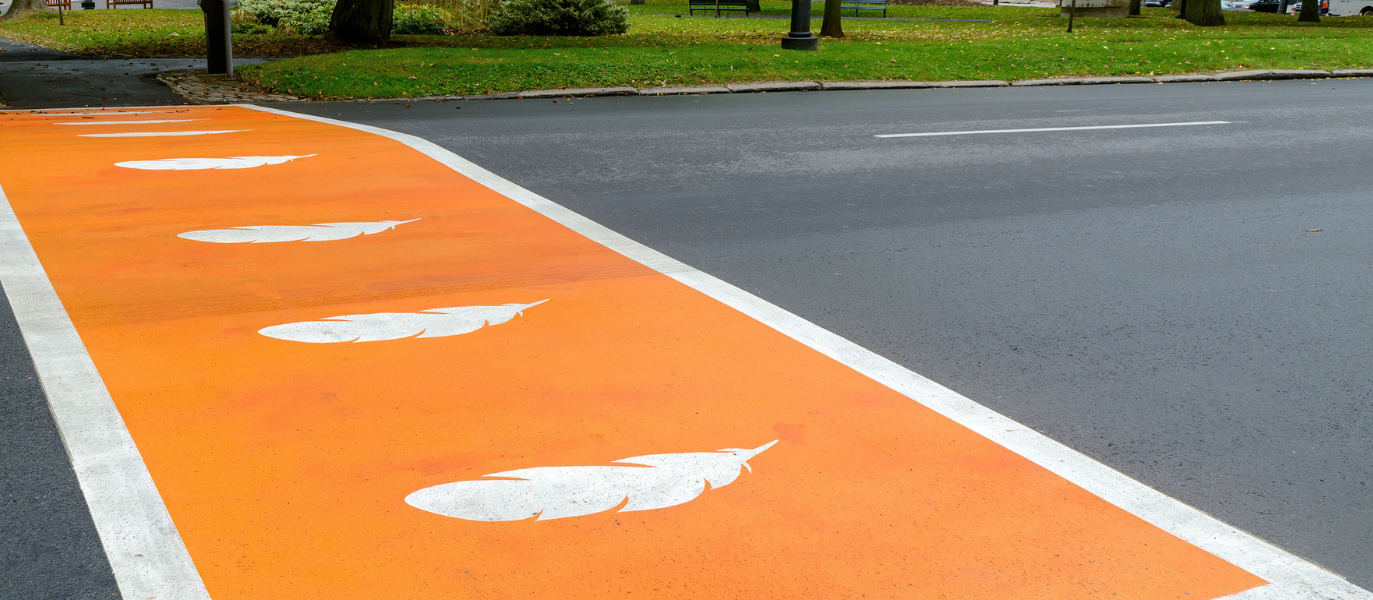 The end of September marks National Truth and Reconciliation Day, also known as Orange Shirt Day. On September 30th, we wear the colour orange to acknowledge that residential schools are a part of our history in Canada. This national movement began to honour Residential School Survivor Phyllis Jack Webstad and shows a commitment to ensure no other child would ever have to live through that experience again.
A Stswecem'c Xgat'tem First Nation elder in Williams Lake, B.C., Phyllis wore a bright orange shirt to her first day of residential school in 1973. She was just six years old when she arrived, and the shirt was taken from her. The colour orange became a symbol of how she was treated during her time there. In 2013, Orange Shirt Day began as a way for us to honour Residential School survivors and those who did not survive.
September 30th was made to be a statutory holiday for federally regulated workplaces in 2021 and renamed National Day for Truth and Reconciliation (NDTR). As an agency, the Calgary Drop-In Centre would like to recognize NDTR by offering a discussion on September 29th with Red Thunder Woman, Michelle Robinson, DI staff, and clients focusing on NDTR, the Residential School System and the Royal Commission on Aboriginal Peoples.
After the event, we will have an orange banner for attendees to write their commitments, thoughts, and feelings for display. We will also have the banner available on September 30th for guests and staff to sign. The banner will be posted within the Main Shelter as a reminder of our agency's commitment to Truth and Reconciliation and a reminder that we are all on this journey together.
Listed below are some resources where you can learn more about NDTR and how you can do your part to actively participate in truth and reconciliation.
By Anda Fabrig, DEI Liaison, Calgary Drop-In Centre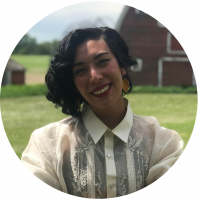 Author's Bio 

Anda Fabrig (She/Siya) is queer Filipina educator in Mo'kinsis (Calgary, Alberta). She has a BA in Communications and a BEd in inclusive education from the University of Calgary. Anda has dedicated her life and practice to anti-oppressive education within school systems, community, and with her various clients as she moved into adult education and consulting. Anda has worked with organizations and nonprofits focusing on foundational 2SLGBTQIA+ awareness, anti-racism, and strategy planning. Through Shades of Humanity, our consulting partner, Anda has been able to combine her unique positionality and education to help others become compassionate and empathetic individuals.