< BACK TO NEWS AND STORIES
National Neighbour Day | Community is key
September 28, 2021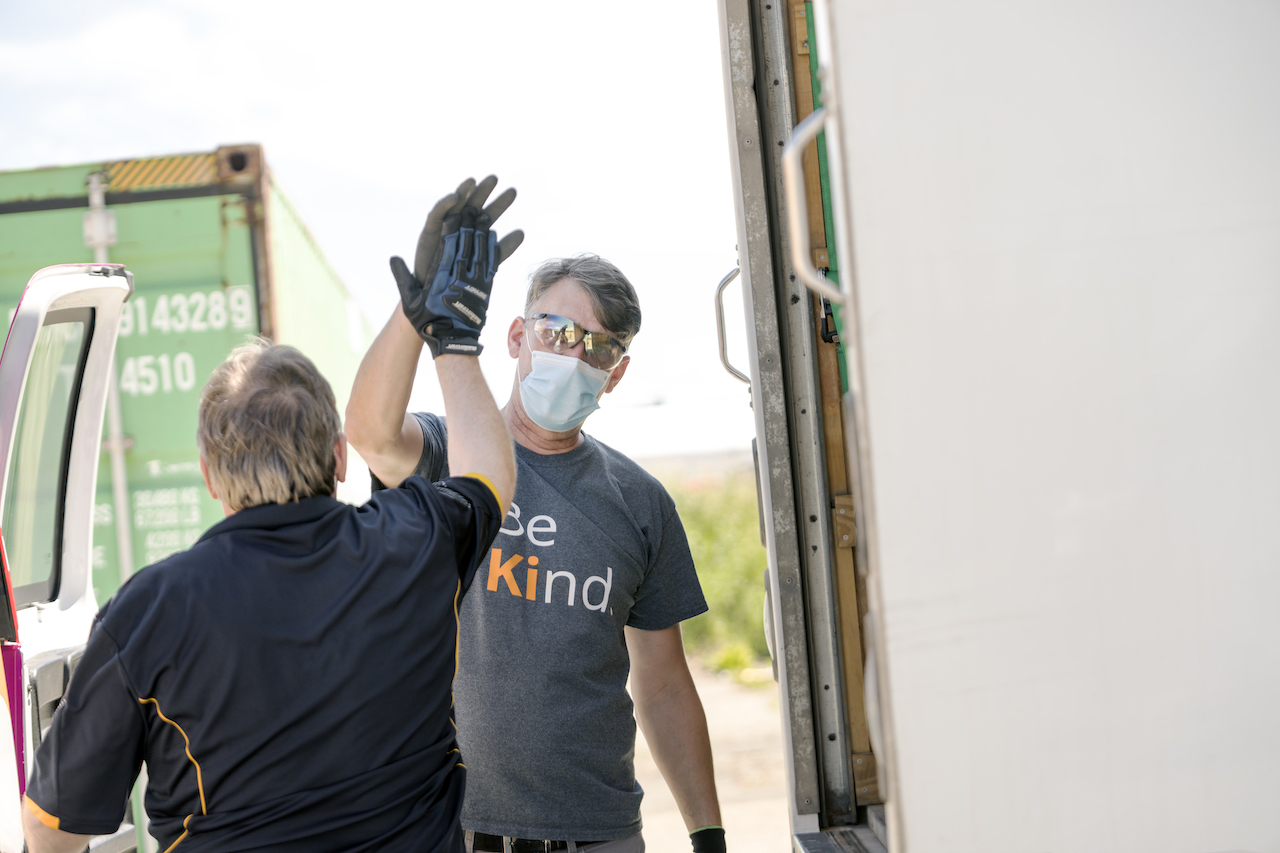 Those who are familiar with the DI know that Community is one of our core values: a concept that shapes our decision-making, our advocacy work, and our everyday behaviour. We strive to find communities where everyone who accesses the DI can feel safe and part of something larger than themselves. That network of community is an essential part of the transition an individual makes from homelessness into independent living.
Community is also what keeps the DI going – our volunteers, our donors, our supporters of every kind – without our community we would not be able to do the work that we do. We gratefully recognize our neighbours as an integral part of our community. Our commitment, in turn, is to be a great neighbour to our communities. We have had incredible experiences with the different neighbours and communities that we work with, and we are very proud of the relationships we have fostered and maintained all over Calgary. We will continue to ensure that we are good neighbours, making positive contributions to the neighbourhoods where we provide services.
On this National Good Neighbour Day 2021, we offer you a friendly wave from here at the DI & recognize the amazing impact we can have on each other when we are good neighbours.