< BACK TO NEWS AND STORIES
Kindness only counts if it's for everyone.
July 15, 2020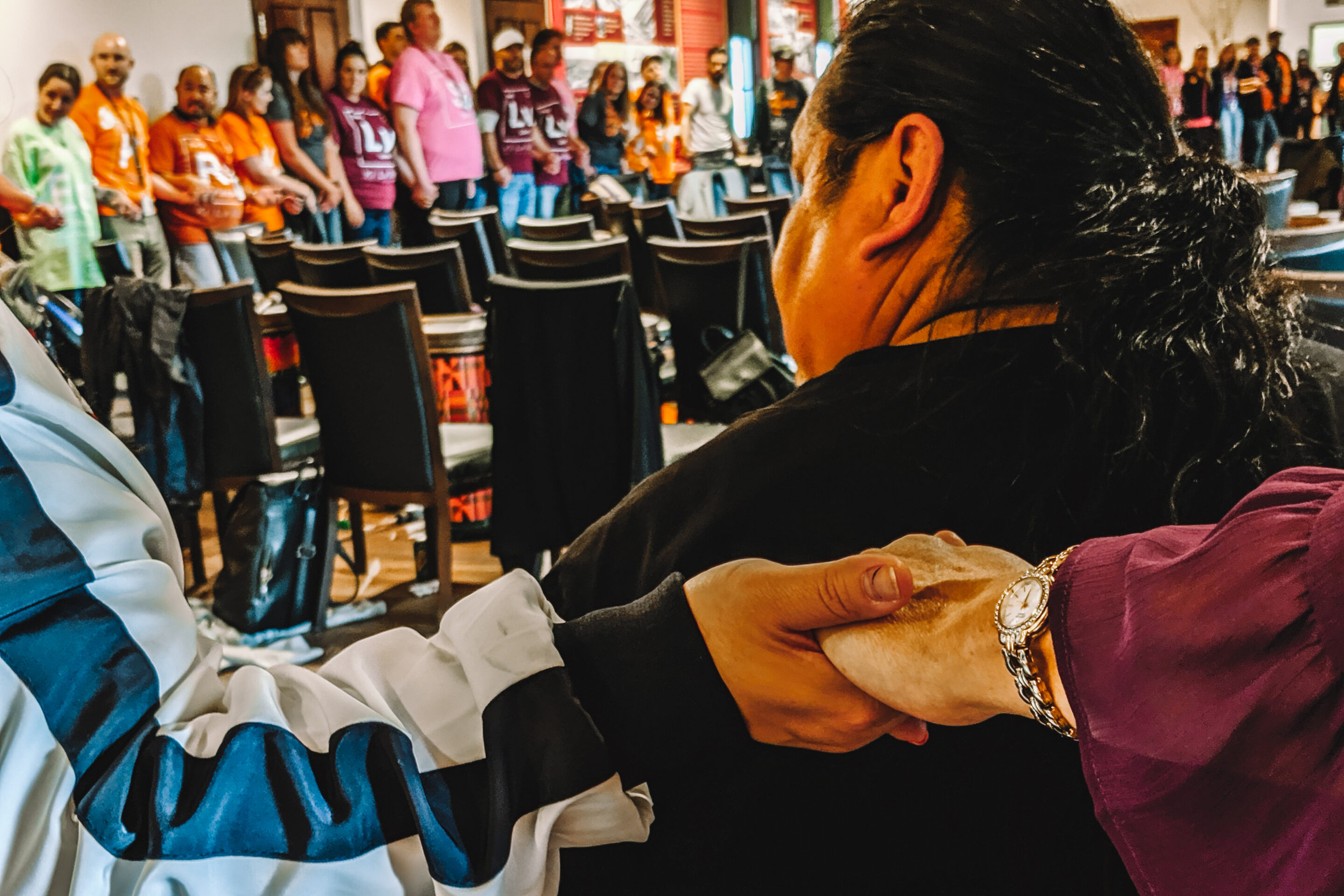 A statement of anti-racism on behalf of the senior leadership team at the Calgary Drop-In Centre
As a leadership team, we strive to be open. To listen. To stay committed to the greater good—which is why we need to state, unequivocally, that we denounce racism, hatred, and intolerance in any form.
The DI is a values-driven agency deeply rooted in kindness, respect, community, wellness, and accountability. Daily adherence to these values means we have no room in our lives for anything other than acceptance and inclusivity.
We applaud the efforts of all in Canada and elsewhere who have courageously taken a stand to shine the spotlight on systemic racism and the lived experiences of racism of so many. American poet, memoirist and civil rights activist, Maya Angelou, said, "I did then what I knew how to do. Now that I know better, I do better."
Thanks to the thousands of voices, videos, and lived examples of racism brought to the world's attention, we at the DI, recognize the opportunity to grow and do better, asking ourselves:
What can I/we do to be part of the solution rather than perpetuating problems of privilege and systemic racism?
Are we supporting diversity and being inclusive of those experiencing homelessness in the best ways? If not, how can we do better?
How do we ensure workplace diversity and inclusion policies continue to be put into practice and improved upon for staff, clients, and volunteers in the DI community, ensuring that they are more than just paperwork?
We commit to sharing and implementing our ways of doing better – in both actions and words – on an ongoing basis.
With kindness,
Sandra Clarkson, Executive Director
Vicki Hauser, Director, Engagement
Jenn Murray, Director, Human Resources
Natalie Noble, Director, Programs & Housing