< BACK TO NEWS AND STORIES
It Takes A Community: Temple B'Nai Tikvah
October 13, 2020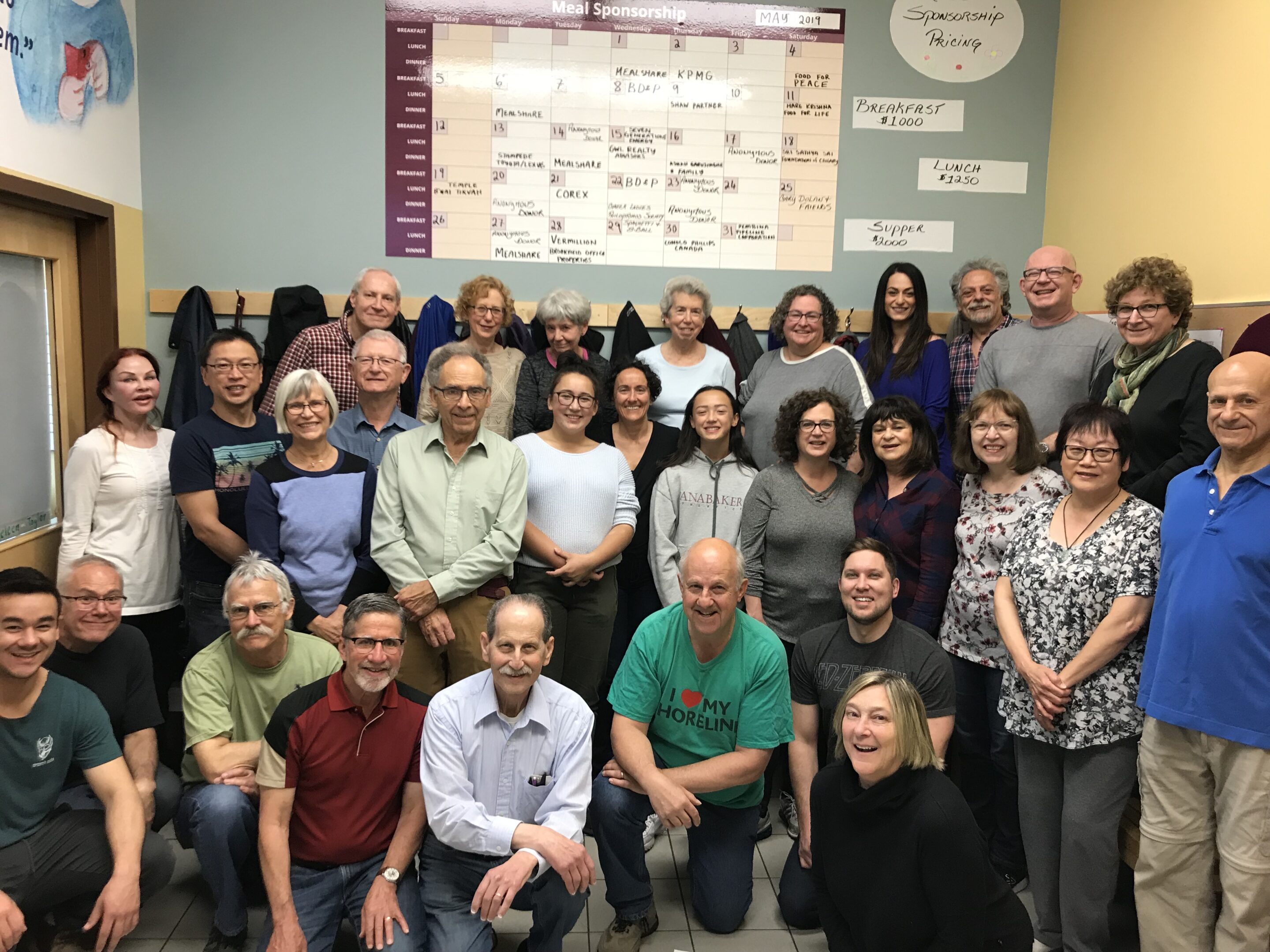 Despite all of the changes that the COVID-19 has brought to the Calgary Drop-In Centre this year, one of the things that has remained consistent throughout this all has been our incredible community support. Committed as we are to ending chronic homelessness in the city, we know that this is not something we will be able to do alone.
While there are many incredible groups that we hope to recognize, one from the past year that we'd like to give a special mention to is the volunteers from Temple B'Nai Tikvah, who recently hit the major milestone of 150 meal services. Many different faces have volunteer with Temple B'Nai Tikvah over the years, and to hit 150 meal services is an incredible act of kindness – or as they would say, a mitzvah!
It is something special to see small acts of kindness grow into longstanding traditions. The volunteers of Temple B'Nai Tikvah are just one of the groups we look forward to celebrating as we continue moving forward. Thank you to everyone who makes up the extended DI family. It takes a community to build community!