< BACK TO NEWS AND STORIES
Inspiration to Share Kindness This Season
December 18, 2020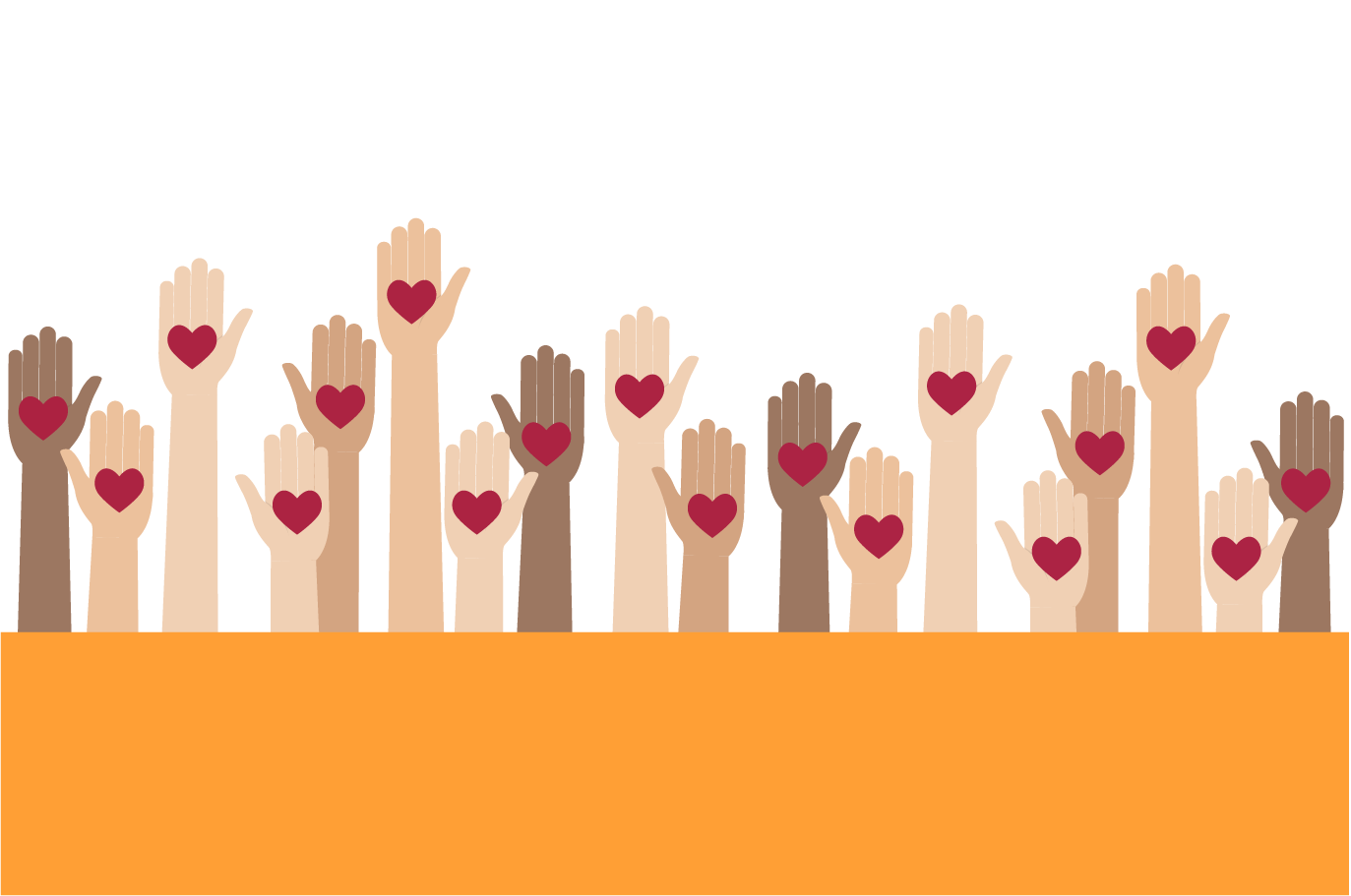 With the holidays lingering near, and a strange year coming to an end, it is a difficult time for many. It's times like these, with shorter days and cold weather, that the holidays can bring us an opportunity to connect and feel a sense of community and warmth. Yet, we find ourselves being a bit more isolated this year amidst the COVID-19 pandemic.
However, there are always little ways to make a big impact on ourselves and others this season – by sharing kindness. Kindness is a core value of the DI, and we cherish it – working hard to ensure that leadership, team members, and volunteers alike give kindness and wellbeing to ourselves and those around us.
It's important to ensure that we give ourselves kindness, to be able to spread kindness to others, and there are many ways to do this!
In fact, we recently posed the following questions on social media and received great tips from the community. Kindness comes in many forms. Here's what our DI community has been doing to promote kindness:

What's a small act of kindness you've recently shared?
Called a friend who was struggling
Donated to the DI during Giving Tuesday
Left my spot at Starbucks for an older man who wanted to read his book
Bought a coffee for someone
Gave money to a homeless man in my neighbourhood
Was kind to myself and allowed myself much needed rest
Volunteered with the DI folks at the warehouse
Adopted a senior for the holidays
I work in an emergency unit of a hospital and treat patients kindly, no matter their ailment, and it sure can boost their mood and put a smile on their face
I put two bins out today to collect donations
My online auction raising money for rescue animals went live!
Support charities by sharing their content on my own social media
I took the time to thank a veteran for everything he's done

How do you show kindness to yourself?
Remembered that I am also deserving of my forgiveness and love just as I do with others
Treating myself to a warm coffee
Meditating
Exercising
Taking time to rest
Lots of naps
Reading
I listen to music and go for walks
Exercise
DAILY self-care

What's a small act of kindness someone has shown you lately?
My friend knows I've been alone a lot, and so she put a recurring calendar invite to check on me
My daughter used some of her allowance to buy me my favourite candy
Listening
Someone helped me bring things in the elevator of my condo
Had a friend call and asked how work was going
A friend called me just to check in – little things mean the most to me

If you're looking for a way to share kindness, you can consider donating to the DI.
Giving Tuesday inspired two anonymous donors to come forward and challenge the community to match their donation of $30,000! So we are introducing the 5 Days of Giving, with the goal of raising $30,000 by December 23rd to equal our surprise holiday gift. Spread that holiday kindness by donating here!