Emergency Shelter Programs

Meals & Bagged Lunches
With the generous support of the community and the Calgary Food Bank, the DI offers 3 daily meals and bagged lunches for anyone who needs it in our emergency shelters. We serve hundreds of meals on any given day and are following Alberta Public Health's COVID-19 health and safety protocols.
Sleeping Program
The DI has several sleep programs to fit the needs of Calgarians without stable housing. Prior to COVID-19, we had over 1,000 beds available with nearly 20% of beds designated for women. With COVID-19, we have opened various sites and we decreased the capacity of our main building considerably to ensure safe physical distancing. The health and safety of clients and staff is the DI's top priority.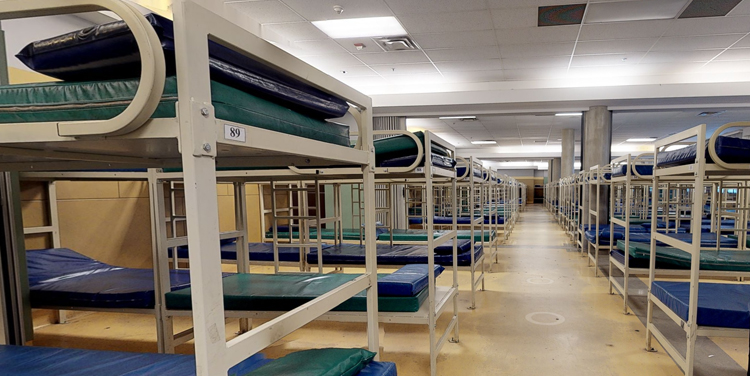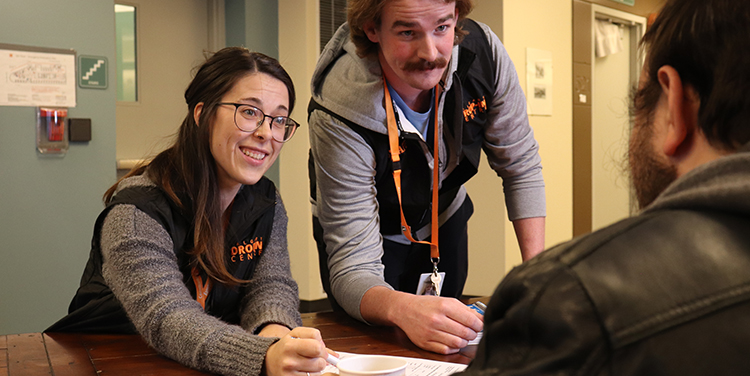 Health Services
We invest in a nurse-led clinic on-site and we collaborate with several local practitioners as well as Alberta Health Services and MINT Pharmacy to provide quick and accessible care to DI clients. During COVID-19, the health services team is also assisting with regular on-site vaccinations and testing.
Housing Support
We understand the complexity of experiences and the challenges of exiting homelessness, particularly for folks who have been stuck in the cycle of homelessness for a long time. Our housing specialists, case managers and system experts work collaboratively with other agencies and landlords to help people exit shelter and find their way home.
Between April 1, 2019 and March 31, 2020:

We supported 9,436 people with a daily average of 725.
We served a total of 1,039,787 meals and snacks.
We cared for 1,459 people through health services.

We helped 292 people find their way home.

We ensured 97 people prevented homelessness.
Hygiene
Knowing that a large part of maintaining one's dignity is having access to bathrooms, showers and clean clothing, we provide free hygiene services to anyone who needs it.
Clothing Room
The clothing room provides clients with clean clothing that's been donated by the community. The current hours of operation are Mondays, Wednesdays, and Fridays from 8:30 am to 11:30 am, and on Saturdays from 1:00 pm to 4:00 pm. If there is a cold snap, the Clothing Room hours will be expanded so that it is open daily during those times.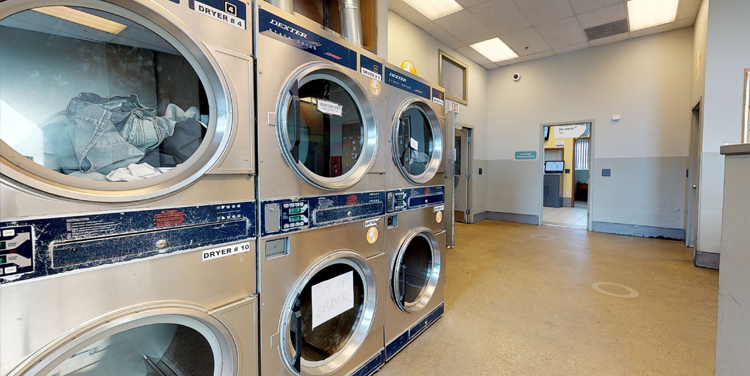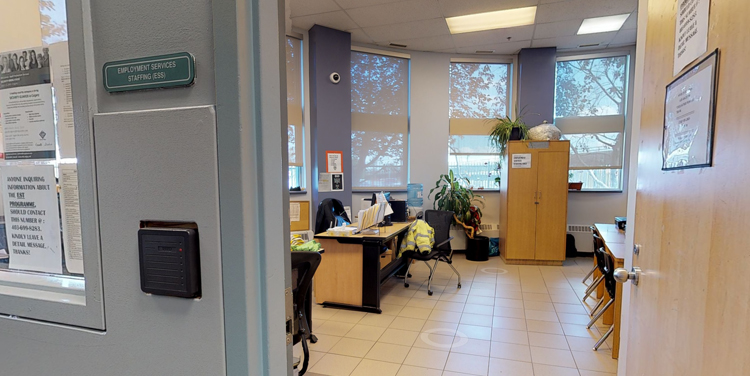 Employment Staffing Services
Designated DI employees connect with local employers to support clients to find employment opportunities. This team also provides resume building and interview coaching.
Downtown Calgary Victim Services
Funded by the Government of Alberta and supported by the City of Calgary, the Downtown Calgary Victim Services program supports vulnerable people who have been victims of crime. This team acts as a liaison for their client and the justice system.