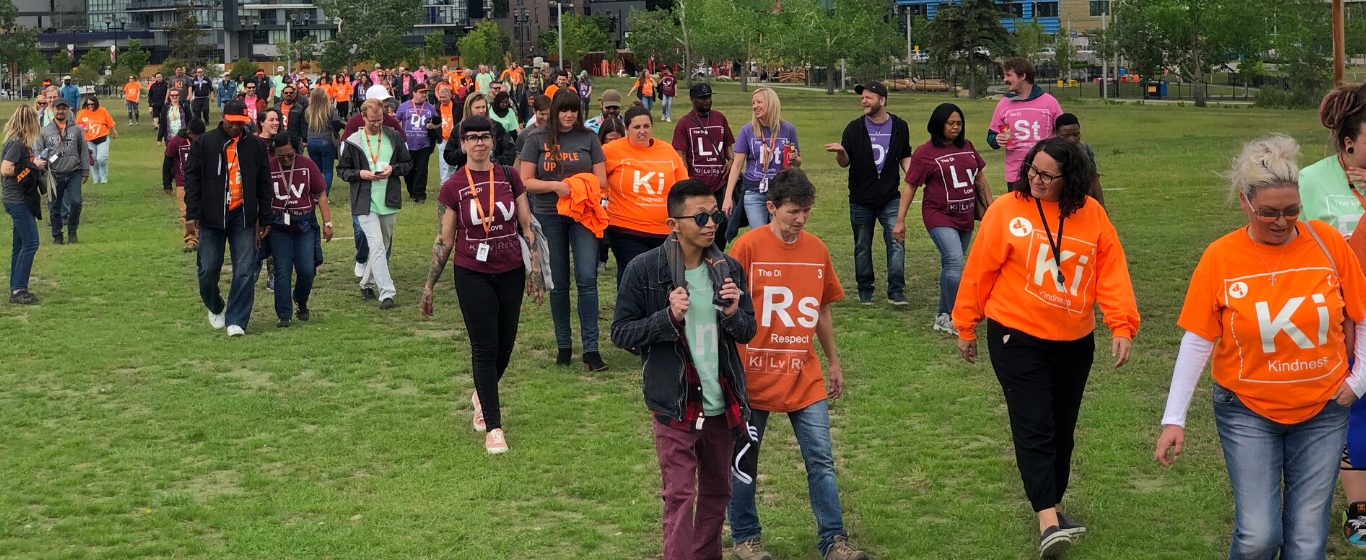 About Us
The DI aims to be an "Employer of Choice" and affords each employee an opportunity to help make a real difference in our community, and more importantly, in the lives of those we serve. We take great care in hiring the right people who have the passion and skill to contribute to our goal of ending homelessness.
At the DI, we believe in living our values in every word we speak and in every action we take. This means we treat all people with kindness, we embrace the complexity of our community, we respect that each person comes to us for different reasons, we are accountable to each other as team members, and we promote health and wellness whenever we can. Does this sound like you? We'd love to hear from you.
Our Culture
Our values form the cornerstone of our culture:
RESPECT: Our actions honour the rights, differences, and dignity of others
COMMUNITY: Through collaborative partnerships, we work together as a team, building inclusive communities
KINDNESS: We accept each person's uniqueness with compassion and empathy
WELLNESS: We promote, provide and support holistic wellbeing
ACCOUNTABILITY: We operate with transparency and integrity in both our relationships and our commitments.
Compensation
We offer competitive compensation packages including agency-paid benefits depending on role and employment type:
Vacation days
Sick days
Wellness days
Medical & Dental coverage
Homewood EFAP
Long-Term Disability
Life Insurance and Accidental Death & Dismemberment (AD&D)
Critical Illness Insurance