< BACK TO NEWS AND STORIES
Free Goods Program at Calgary Community Cleanups!
April 20, 2021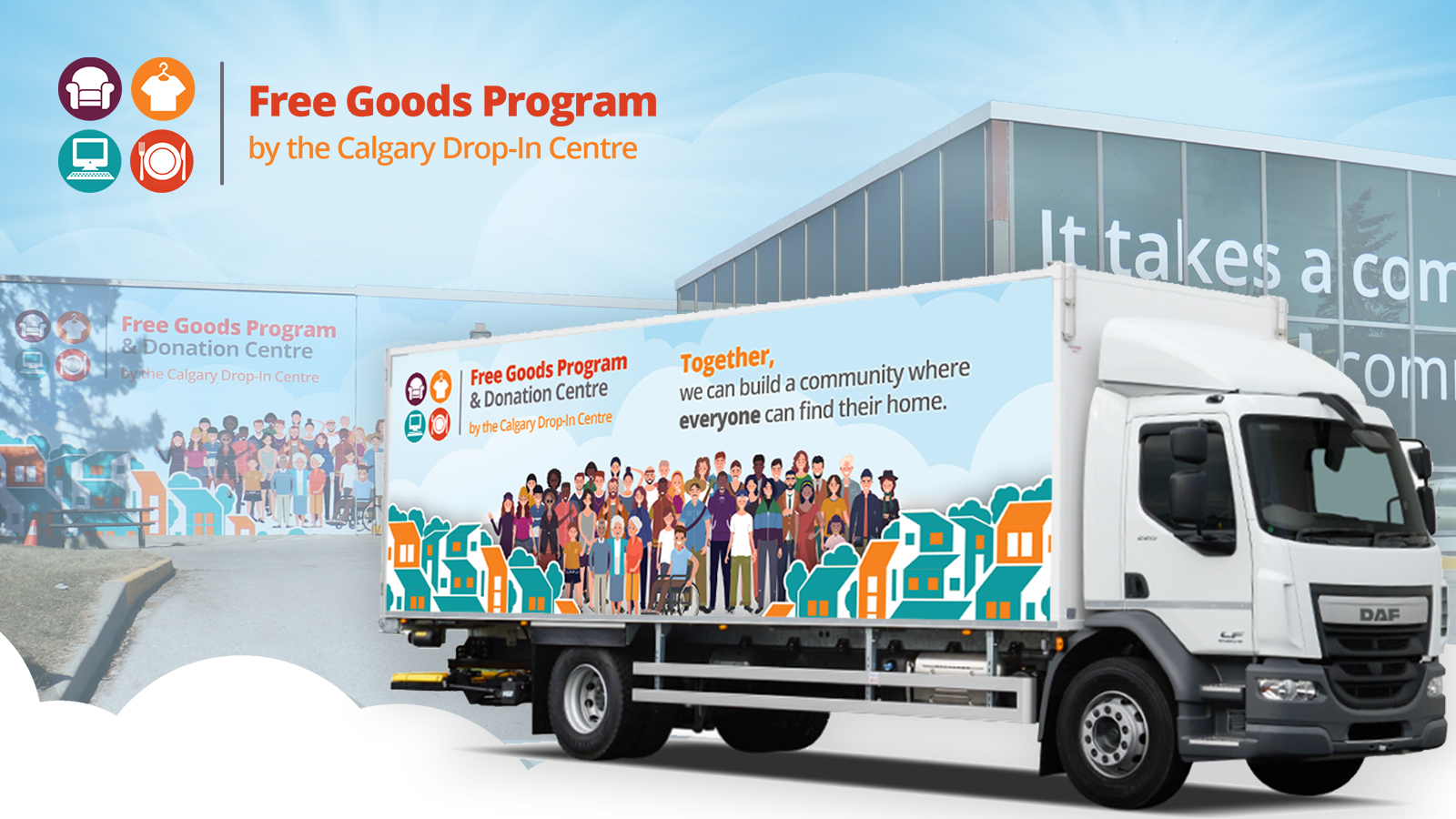 Spring has sprung, and many fortunate Calgarians who have a home to call their own are housekeeping and letting go of old items.
If you are in the same boat and have items (like furniture, kitchenware, clothing, computers, mobile phones, small appliances, books, and more) to donate, please consider giving to the Free Goods Program. Everyone deserves a home of their own, and this DI program supports people in achieving this.
To help in this endeavour, the DI's Free Goods Program will be at select City of Calgary Community Cleanups!
Calgary Community Cleanup Details
Please note that this schedule is subject to change due to the availability of volunteers, COVID-19, and inclement weather. Please check the below schedule to confirm details before attending a Cleanup. We will update this page regularly.
Glendale (SW) – April 25, 2021
Rosscarrock (SW) – April 25, 2021
Bridgeland Riverside (NE) – May 1, 2021
Panorama Hills (NW) – May 9, 2021
Bonavista Downs (SE) – May 16, 2021
East Village (SE) – May 29, 2021
Please visit this page to learn more about the Community Cleanups!
Your donated items help to provide low- and no-income Calgarians with the essentials they need to make a house a home – at zero cost.
What Does 'Home' Mean to You?
Help make Calgary #homeforeveryone.
Please join us at one of the selected Cleanups! Learn more here.