< BACK TO NEWS AND STORIES
Electronic Recycling Association and the DI – Reducing eWaste by Working Together
June 4, 2021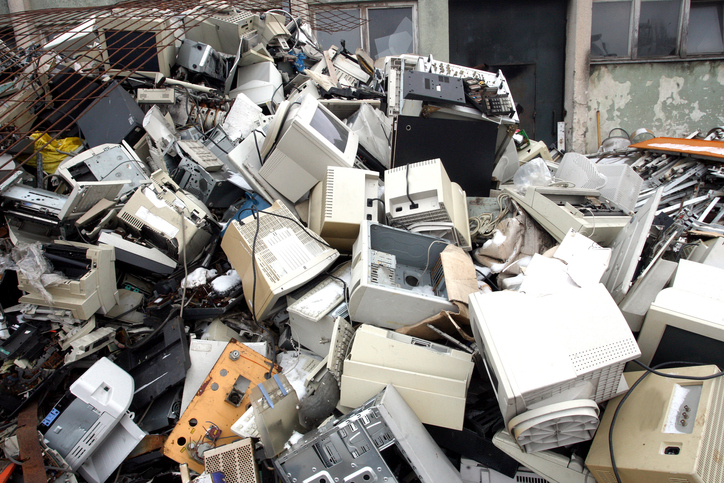 Many individuals and companies have a closet full of unused, unwanted electronics. These electronics can have a second life, and it is because of partnerships like those between the Calgary Drop-In Centre (the DI) and the Electronic Recycling Association (ERA) that we are able to ensure usable electronics are either reused, refurbished, or recycled.
By partnering with the ERA, the DI ensures every working piece of computer equipment gets utilized. Donations made to the either agency are assessed and refurbished, and where this is not possible, the equipment is exchanged with each other for what we need. Any unusable equipment is recycled, ensuring that we are maximizing the lifecycle of each piece.
In the past five years, the DI's Computers for Low Income Calgarians (CLIC) program has provided almost 3,000 low[KO1] [CH2]  and no-income Calgarians with computers at no cost, helping them connect with work and school while staying in touch with loved ones. During a time when we are increasingly online, the need for working computers is becoming even more apparent.
Donations of computers, computer peripherals, and other equipment can be made to the DI's Donation Centre, at 3640 11a Street NE, Monday to Friday, 8:00 a.m. to 6:00 p.m., or Saturday/Sunday 9:00 a.m. to 6:00 pm.
About the Calgary Drop-In Centre
The Calgary Drop-In Centre (the DI) is more than an emergency shelter. We provide essential care as well as health services, employment training, and housing supports to people who need help. Our programs and services connect people to permanent housing that meets their individual needs.
About the Electronics Recycling Association (ERA)
The ERA is a non-profit organization committed to reducing unnecessary electronic waste by recycling and repurposing used electronics. We work with local companies to repurpose used electronics and IT equipment in a safe and secure manner. Our team works with community charities to provide repurpose computers and electronics to those in need. Contribute to our mission of reducing e-waste by recycling your unwanted electronic devices with the ERA. Learn more at www.electronicrecyclingassociation.ca