< BACK TO NEWS AND STORIES
Celebrating World Kindness Day
November 12, 2021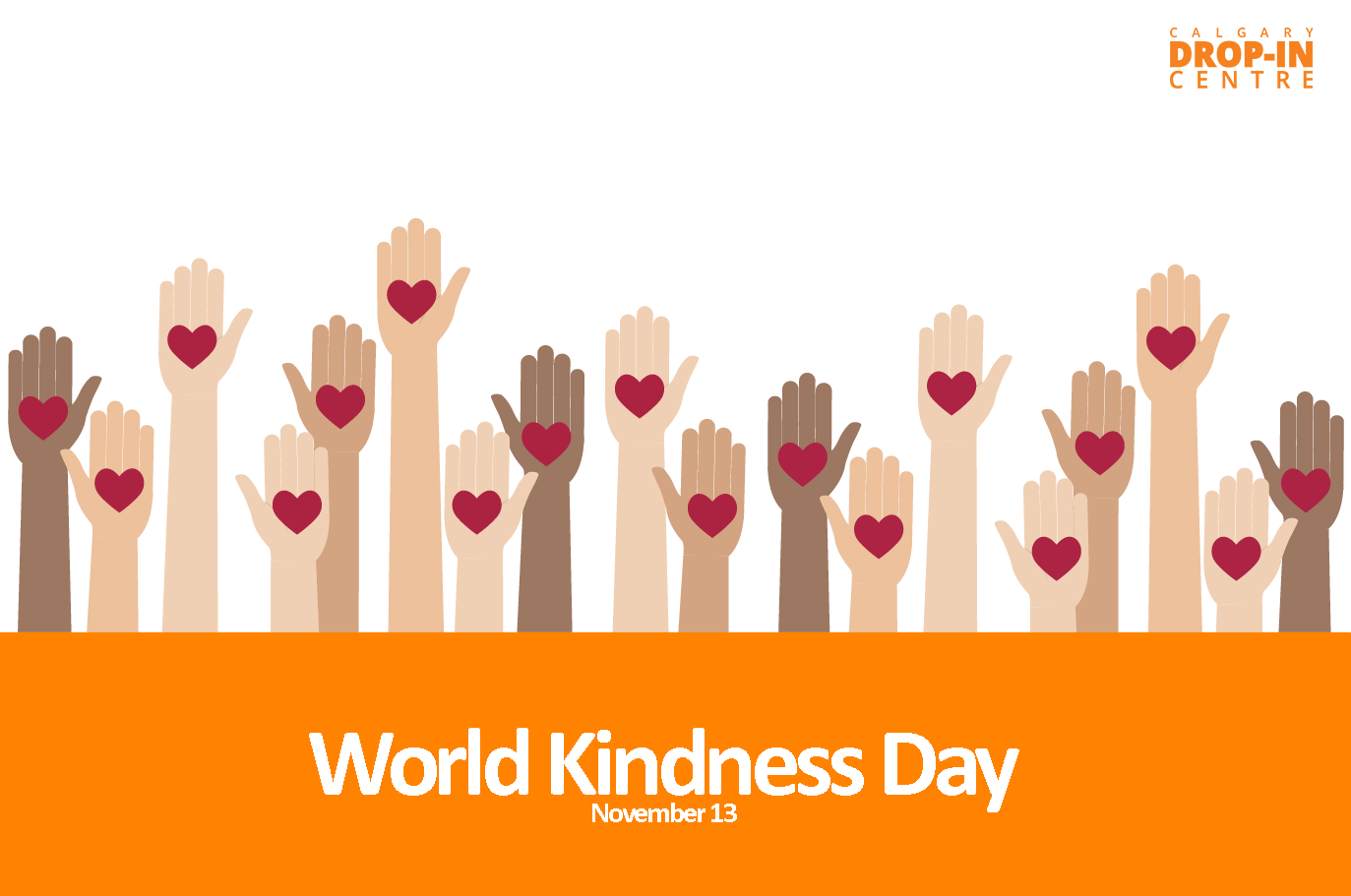 November 13 is a special date at the DI. Not only is it the anniversary of the opening of our most recent affordable housing building, Greenview Rise, but it's World Kindness Day. As an agency that is fueled by kindness, you can imagine just how special World Kindness Day is to us.
The kindness that our community in Calgary and beyond has shown to us throughout COVID-19 has been incredible. It wasn't just your donations of hand sanitizer and face masks to ensure we could prioritize safety during all of this. There has been a wave of donations to ensure that everyone in Calgary could find their own housing story, and make sure they had a happy ending. Thank you to everyone who has made sure their actions prioritized warmth and goodness. It's no surprise that World Kindness Day dovetails with National Philanthropy Week in Canada.
There are always little ways to make a big impact on ourselves and others this season – by sharing kindness. It's times like these, with shorter days and cold weather, that the holidays can bring us an opportunity to connect and feel a sense of community and warmth.
How will you spread some goodwill on November 13? Will you be showing kindness to yourself with self-care, a nice treat, or maybe a long nap? Or will you show kindness to others by perhaps calling your family or volunteering your time? There are so many acts big and small that make it easy to bring a smile, and at the DI we recommend every single one.
And don't forget, if you're looking for a way to share kindness, you can consider donating to the DI. Currently, we are trying to get every breakfast and dinner sponsored in the month of December, because we believe….