< BACK TO NEWS AND STORIES
Announcing NEW Addiction Support Programs at the DI
June 8, 2023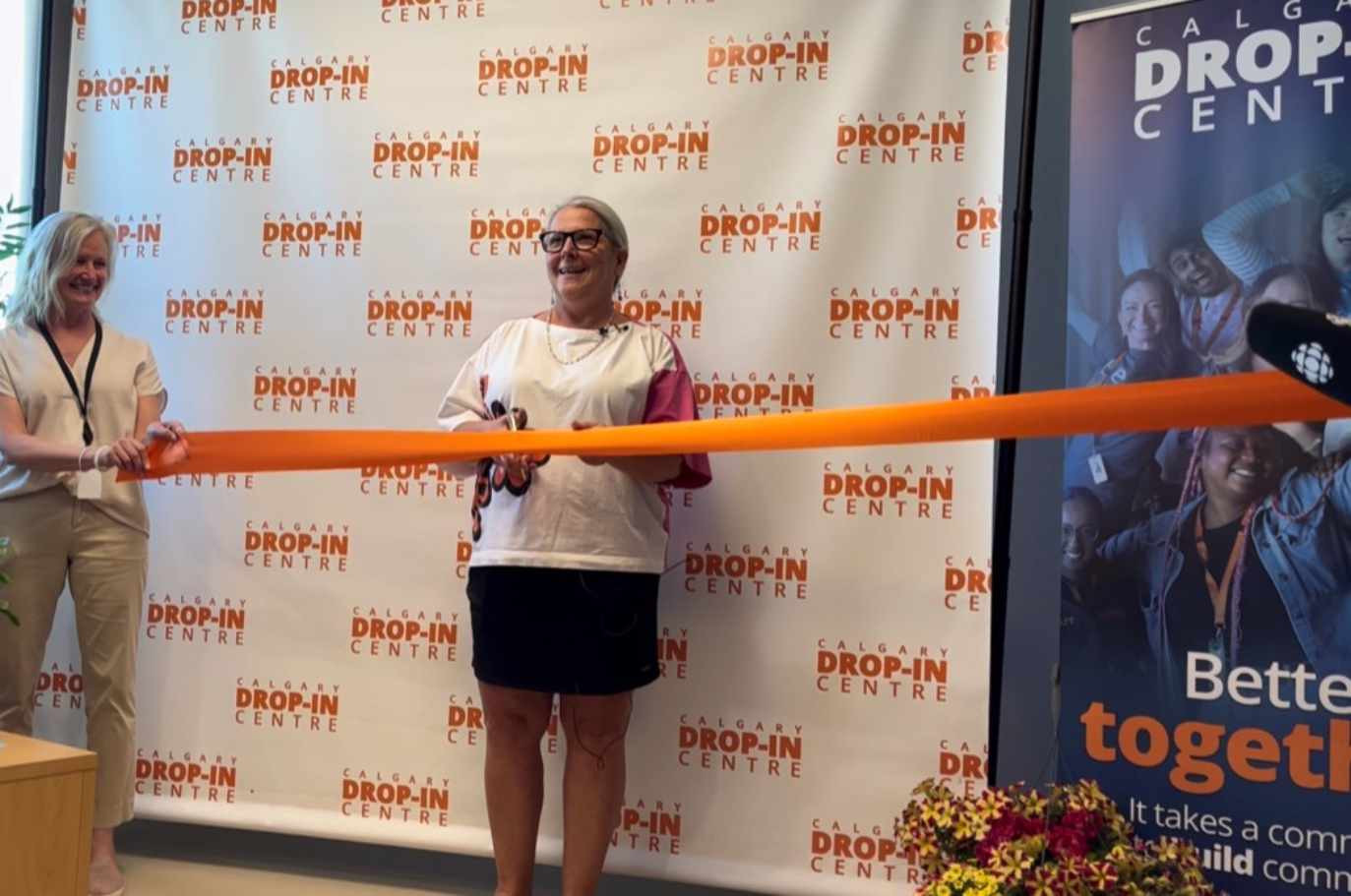 We are more than emergency shelter. From providing meals to access to low-barrier healthcare and housing supports for adults at risk of or experiencing homelessness, we work collaboratively to provide a wide spectrum of care that supports each person's transition to the most independent living possible.
We are excited to announce an expansion of our system of programs and services at the DI with the official launch of two new programs for vulnerable Calgarians struggling with addiction to safely withdraw from drugs or alcohol under medical supervision. Treating addiction as a health issue is a new, complex area of practice for the DI and engaging in it is part of our focus on recovery-oriented care. As we continue to see an escalation in the drug crisis, programs like these will help remove barriers so more Calgarians can move through stages of recovery and, ultimately, housing.
Funded by the provincial government, this $4 million initiative will add 35 detox and recovery beds and staff to triage and support people here at the DI and in the community. Below are some of the new program highlights: 
Programming includes addictions counselling, recovery care planning, goal setting and discharge planning, diversion and housing support, life skills, and wellness activities

.



Multidisciplinary teams, including a physician or nurse practitioner, RNs, LPNs, peer support workers, recovery care workers and addictions counsellors, work with clients to refer to housing supports, treatment centres, or other recovery-oriented services.

These programs will service clients of the DI but also will support external referrals to allow for broader supports to our partners in the community.
While in Withdrawal Management, clients are expected to actively participate in their discharge planning and programming and will also have access to medical and non-medical supports based on the individual's needs.

In April, the new program was tested in a 5-bed pilot which has already had some promising results

.

The pilot ran while waiting for the renovations to be completed.
These programs will add 15 withdrawal management and 20 recovery transition beds and will have the potential to support 1,000 people a year.
Key Terms
Withdrawal Management provides a safe space to withdraw from alcohol, drugs, or other substances using an abstinence-based approach in a medically supported environment.
Recovery Transition provides supports to individuals continuing their journey as they work toward treatment, recovery, and housing goals