< BACK TO NEWS AND STORIES
A special thank you to our feature donors during COVID-19.
September 19, 2020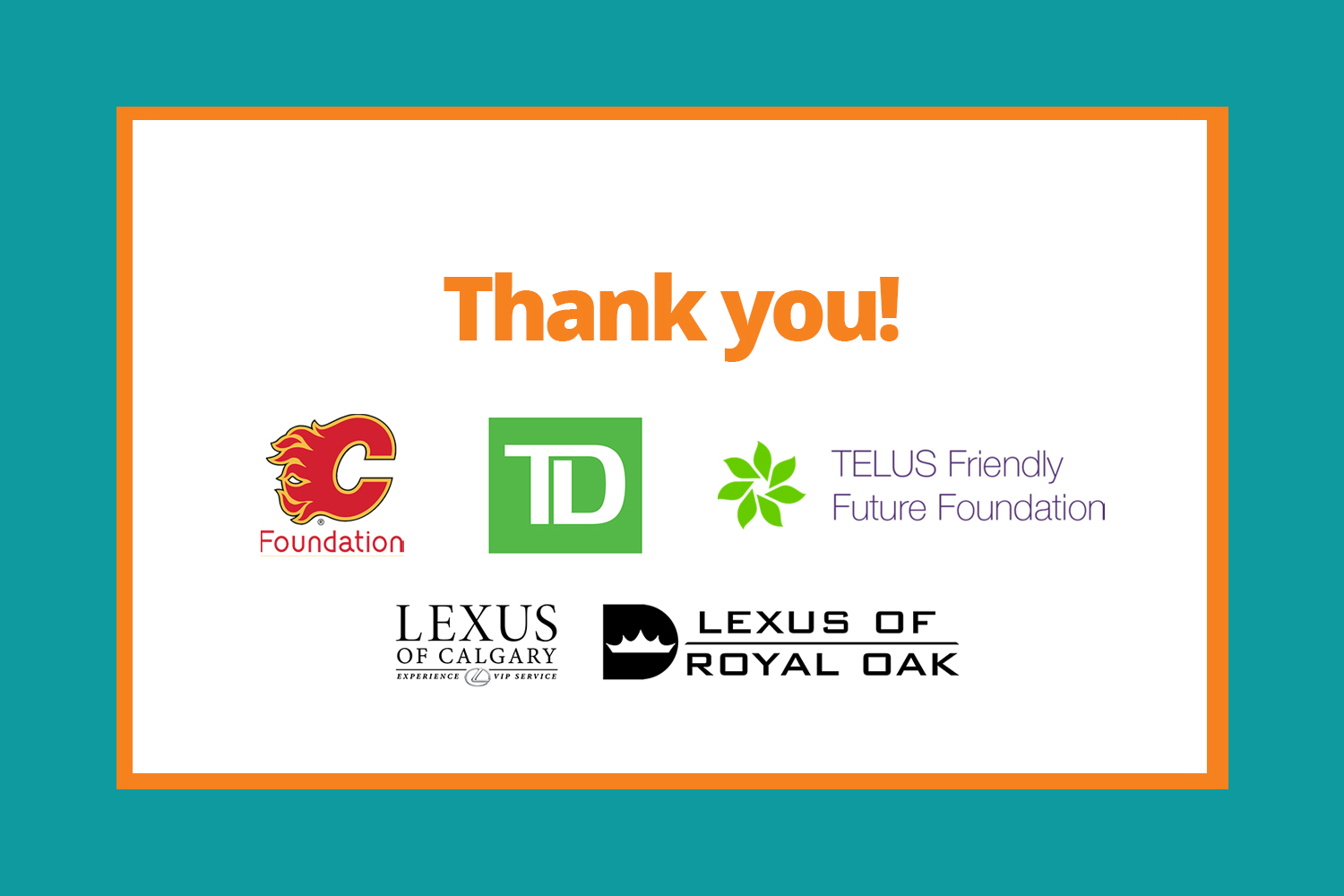 COVID-19 has changed everything. Yet, one constant has been the DI being fueled by kindness. During this pandemic, incredible support has been shown to us on behalf of our donors and supporters. We wanted to share a special thank you to some of our large-scale donations since March 2020.
Thank you Lexus of Calgary and Lexus of Royal Oak:
Thank you, Lexus of Calgary and Lexus of Royal Oak who generously donated $20,000 towards our Hunger Relief Program. This donation will ensure that we will be able to provide three meals daily.
Thank you TELUS Friendly Future Foundation:
TELUS Friendly Future Foundation matched every dollar donated up to $20,000 for the DI's #GivingTuesdayNow Campaign. This donation helped inspire 272 donors to help raise an incredible $78,790.
Thank you TD Bank Group:
Thank you, TD Bank Group for your financial contribution towards COVID-19 Emergency Response Support. Your donation exemplifies the kindness and community spirit which ensures the Calgary Drop-In Centre can be more than emergency shelter.
Calgary Flames Foundation:
Thank you to the Calgary Flames Foundation for including us in their generous community investment of $2.5 million. This donation included $15,000 towards our Hunger Relief Program and critical support with the increased demand in meals, as well as $60,000 towards COVID support.