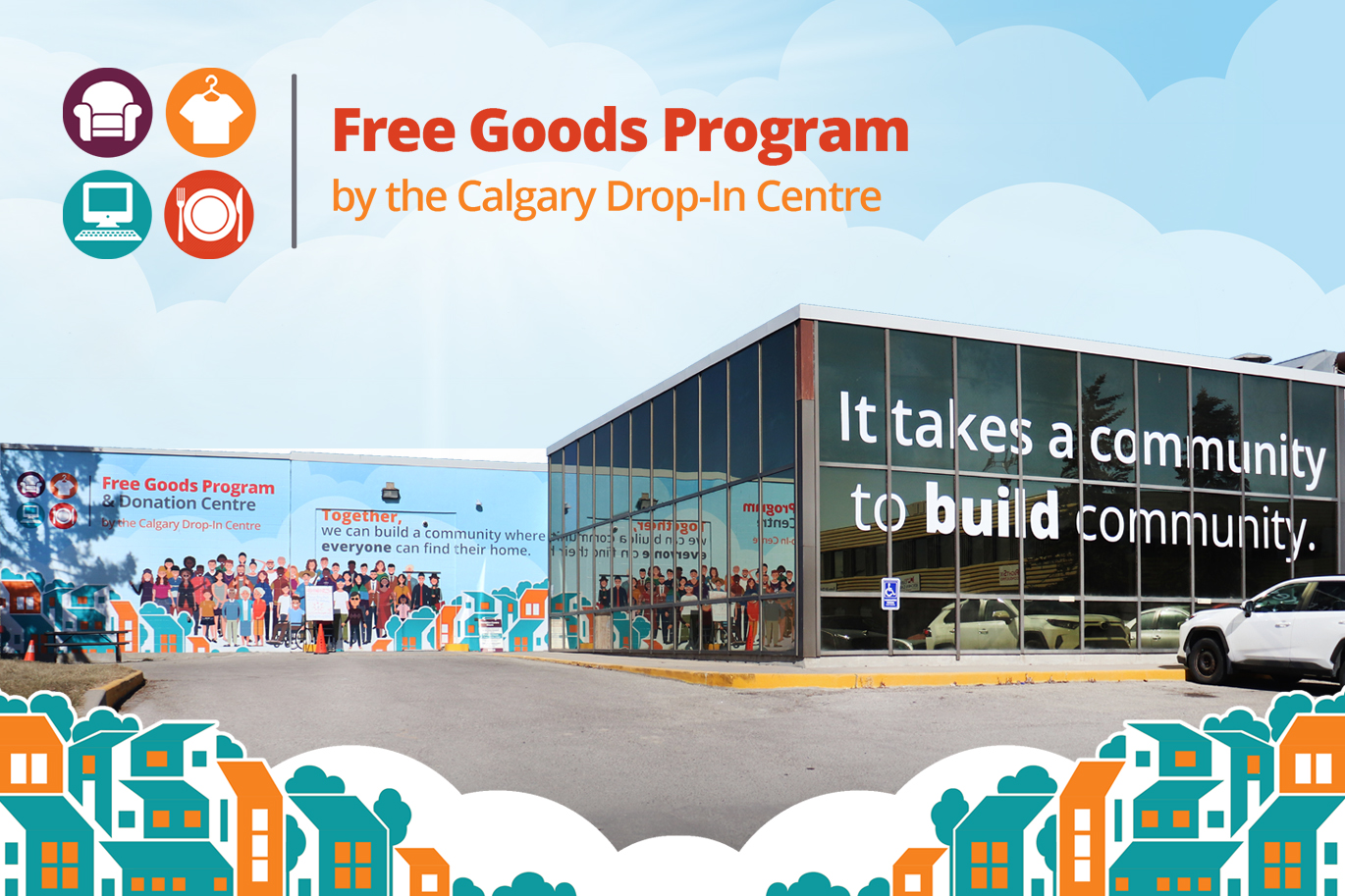 What is the Free Goods Program?
The Free Goods Program provides lightly used goods, like furniture, kitchenware, clothing, computers, mobile phones, small appliances, books, and more, to low- and no-income Calgarians who are building a life for themselves and their family. Everyone deserves a home of their own and we are proud to help people in achieving this.
The Free Goods Program is by appointment only and based on eligibility. To access this Program, please submit an application form at the bottom of this page.

I am a new immigrant in Canada and my Settlement Counsellor referred me to the Calgary Drop-In Centre's Free Goods Program for furniture pickup. I was at the Donation Centre and I must say, your staff were quite pleasant and accommodating. There were several lovely household items to pick from and I got some good stuff for my family. I even got a computer for my boys. I just want to say a big thank you for the great work that your organization is doing to help new immigrants settle down in Canada. Kudos to you guys!!!
We Don't Do This Work Alone
We rely on community donations to run our program, as well as the support from all of our partners and funders.
Interested in donating to the Free Goods Program?
Our Donation Centre is located at 3640 11A St NE, Calgary, AB T2E 6M7 and is open seven days a week.
Monday-Friday: 8:00 am – 5:30 pm
Saturday & Sunday: 9:00 am – 5:30 pm
We'd love to see you there.
Apply for the Free Goods Program
The Program is open to all low- or no-income Calgarians and is based on eligibility. If you are in need and are looking to access Furniture, Household Goods, or Clothing, from the Free Goods Program, or Computers, from the Computers for Low-Income Calgarians (CLIC) Program, please apply via the form below.
It is also important to note that the furniture available at the donation centre is reliant entirely on donations, and therefore certain items may not be available at the time of furniture viewing/pick-up.